Take part in #MonthofMindfulness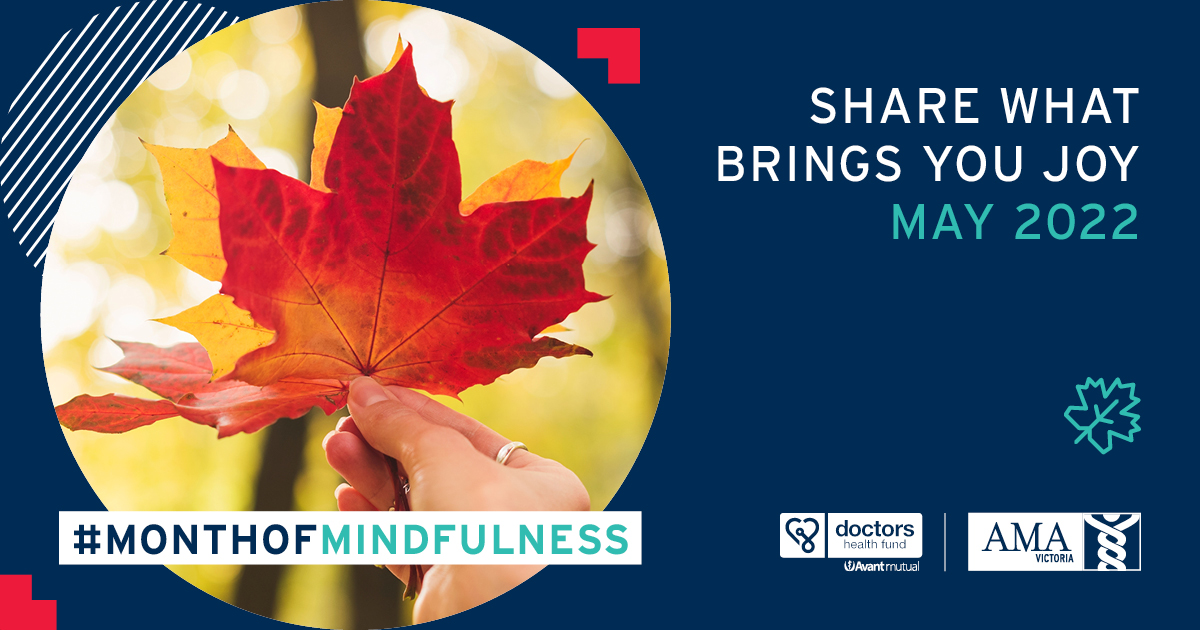 5 May 2022
AMA Victoria and Doctors' Health Fund invite you to take part in #MonthofMindfulness, a social media campaign to raise awareness of the small things in our lives which lift our mood and can make a difference to how we feel.
Healthcare workers have been under significant pressure for a long time. This can impact our wellbeing and also result in burnout. While we cannot control the external environment, it is important to put in place our own strategies to protect and enhance our own wellbeing. Focusing on what brings us joy and our passions and interest beyond medicine helps each of us to wind down and relax outside our workplaces. AMA Victoria invites you to share what brings you joy outside medicine on some specific themes during May 2022.
Practicing mindfulness is important for doctors and anyone in a stressful role. This month, our hope is to remind each other about the simplicity and power of mindfulness and inspire each other by sharing stories.
During May, we will launch a theme each week and invite you to respond with some words and a photo or image. Courtesy of Doctors' Health Fund, we have some great prizes to share for the best posts on each theme. For more information or to take part, visit amavic.com.au/events/month-of-mindfulness.
Tags