The former Fair Work Commissioner fighting for AMAV members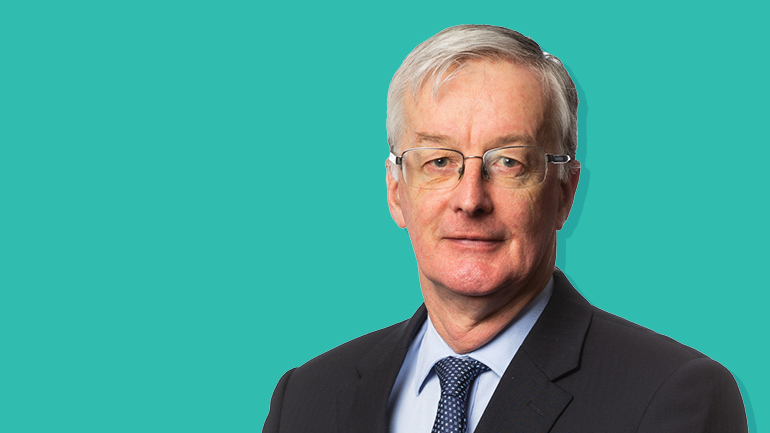 28 February 2023
John Ryan has seen industrial relations issues from all sides. He has notched four decades of workplace relations experience under his belt, eight of those years as a Fair Work Commissioner.
John has always been passionate about worker rights. For the past five years, he has turned his focus to advocate for members on the ground as a Senior Workplace Relations Advisor with AMA Victoria. AMAV members have the exclusive opportunity to tap into John's specialised knowledge of conciliation and arbitration of industrial disputes, unfair dismissal claims, and conciliation of bargaining disputes and bullying claims. It is a truly unique membership benefit, as no other association, employer or hospital has an ex-Commissioner working for them.
In John's time at AMAV, he has seen doctors in their intern years, registrars in their sixth or seventh years and consultants who have been working for 20 years come to the workplace relations team after receiving letters alleging either misconduct or underperformance. Here he provides an insight into a typical experience.
"No-one goes into medicine expecting to be the subject of allegations or thinking that they will be accused of doing something wrong. When it happens, it can be earth-shattering.
In the Enterprise Agreement, if a hospital wants to pursue disciplinary action, it must put allegations in writing. For this reason, the first time a doctor understands there is an issue is sometimes when they receive a letter from their hospital, signed by their department head or higher, detailing a list of allegations. The letters are always confronting, because they suggest if the allegations can be proven, then it could lead to disciplinary action being imposed upon the person up to, and including, termination of employment. For many health professionals, this is the first time in their life something like this has taken place.
Letters such as these contain a time that the doctor must meet with their employer. In some cases, the period from the date of the letter being signed to the expected meeting date is only one week away. Often by the time a member contacts AMAV, a couple of days have gone by – doctors may be still rostered on to work while they navigate a response to the allegation letter and prepare for a meeting with their employer.
My first job after being contacted by a member is to speak one-on-one with the doctor to assure them that their situation is manageable. We let members know that they won't go to any meetings without AMAV supporting them.
l contact hospitals directly to organise more time to respond to the documentation on the member's behalf. The doctor needs to have sufficient time and the opportunity to understand the nature of the documentation and allegations to properly respond to them. My practise is that I do not send any emails to the hospitals without running it past the doctor first. There is consistent communication between AMAV and our member. I can do the hard work on members' behalf, but they must be the ones to make the decisions and control the outcomes.
The next conversation I have with the doctor is to explain how the disciplinary process works and talk about how we respond. I work with our members to recall the contextual information surrounding the claims and clarify the overall situation.
Doctors have the right to a representative in disciplinary meetings. There's an enormous benefit to a doctor having a professional representative, and as part of AMAV's member service, I can stand between the hospital and the member to advocate as a spokesperson for the doctor.
From more than 40 years working in industrial relations, I know how to cooperate effectively with employers to get a better outcome. My presence in the room is comforting for the doctor and adds a level of professionalism, in the sense that hospitals can throw questions at me and expect that I know how to interpret their questions based on my experience.
I always prepare for the possibility that a matter could end up at the Fair Work Commission. From our very first conversation, I work with our member to obtain their best and honest recollection of events. In the event a doctor is put in the witness box at the FWC, their recollection needs to be clear and strong enough to submit as sworn evidence. If the process fails a member, we are ready to escalate internally under a hospital's dispute resolution process, take the matter to the FWC to have the situation reviewed, or consider conciliation and later arbitration if necessary.
I take my responsibilities at AMA Victoria so seriously that I am ready for the fight, right from the beginning to the end of the process."
Whenever they need, AMA Victoria members can get support from our team of experienced workplace relations advisors to help understand the T&Cs of your position, check you are receiving your correct entitlements and negotiate your employment contract. Contact workplacerelations@amavic.com.au for any enquiries or call us on (03) 9280 8722.