The importance of connectedness to our wellbeing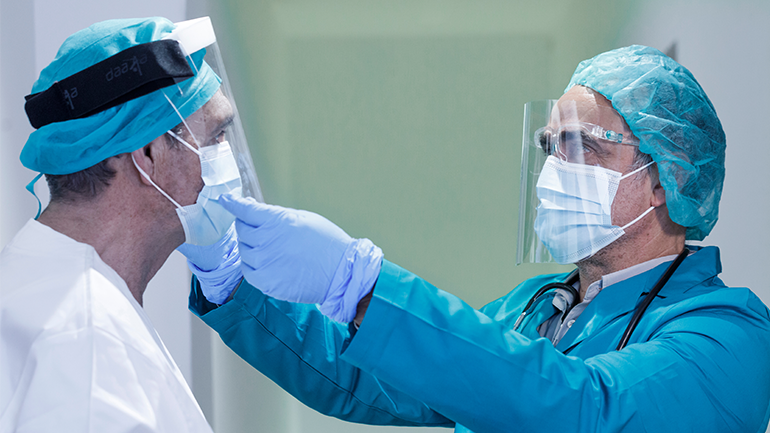 12 January 2022
"We cannot live only for ourselves. A thousand fibres connect us with our fellow men; and among those fibres, as sympathetic threads, our actions run as causes, and they come back to us as effects." - Herman Melville, author of Moby Dick
"When things get rough, disconnect from the noise and connect with people (by phone or by FaceTime). Let someone know you're struggling. You are not alone. This is difficult for everyone. Don't vent your anger at people trying to help. Sit in the rubble together." - Dr Eric Levi via Twitter

During infancy, we have an intrinsic need to connect to ensure our survival. Although we become more independent as we mature, we continue to bond with those around us. Family, friendships and teachers are the primer for future workplace relationships. Strong social connections are important for both physical and mental health.
As healthcare professionals, we need to connect with our patients to provide compassionate, patient-centred care. We need to communicate and collaborate to provide coordinated care for our patients and ensure the best possible outcomes for them.
As individual healthcare professionals, we also benefit by forming connections with our colleagues. When facing challenges, our colleagues understand our situation and may be going through the same experiences. Having close colleagues with similar values enables us to work together to address issues. Close colleagues can also provide practical assistance and emotional support. Peer support is very powerful as it allows us to sit with a colleague and accompany them without judgement and without trying to fix or correct anything.
Connection with others not only improves our mental health, it also improves our quality of life. Sharing any experience, from a coffee or meal to doing something together to travelling together, usually enhances that experience. In addition, the shared memory of an experience can bring further joy. Connection does not need to exclude time alone – which is still important – and telling someone about an experience which has been undertaken alone is also a way of sharing pleasure.
The importance of social media to many people illustrates our desire to be connected. While it does not suit everyone and there can be drawbacks in the various forms of social media, it has a place in enabling connection. Social media particularly enables us to connect with those who we cannot see in person and to interact by sharing photos, videos and emotions, as well as discussing news and ideas.
For most of us, connection brings greater fulfilment in many aspects of our lives. Connection in our personal lives provides a dimension to our lifestyle which enables us to relax and recover from the demands of our professional roles. Connection in our professional role increases job satisfaction and can reduce stress through support and collaboration. Connection helps us to grow through interaction, stimulation and sharing of knowledge and ideas.
We all need to find our tribe to not only survive, but to flourish. This may require us to set aside our tendency to be competitive, to allow ourselves to be vulnerable and to trust others. As we mature, we gain a sense of who we relate to best and if this is reciprocated. Time invested in forming connections and developing good relationships is well spent and will be rewarded.
Kay Dunkley
AMA Victoria Coordinator of Doctor Wellbeing
Resources
Tags