Understanding and coping with the Christmas blues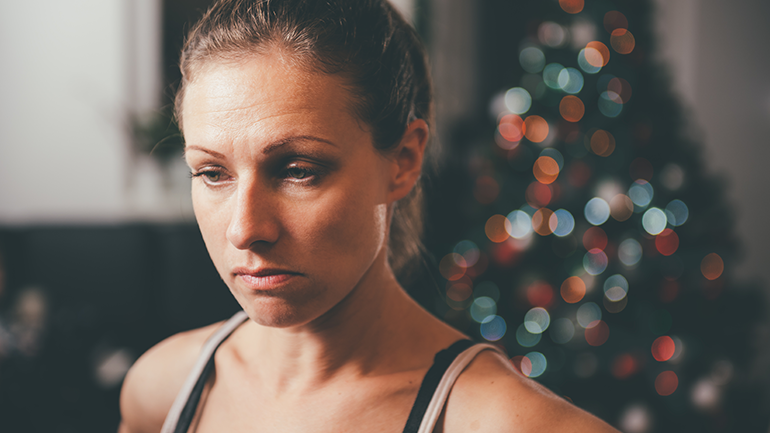 15 December 2021
With Christmas and New Year holidays, the festive season often brings mixed emotions and can be a time where we struggle. It can be hard to see others celebrating and focused on their family if we are alone. It may be a time when grief is intense due to the absence of loved ones who have died or if we cannot be with family and friends who live far away. Tensions within families can be exacerbated and when families are fractured, we may have to make difficult decisions about who we spend our time with. For anyone working in healthcare and other critical services, we may have to work through while everyone else is relaxing and taking holidays. For those who do not celebrate Christmas, we may feel excluded from celebrations. If you are working, especially in the emergency department, you may see tragedy due to celebrations gone wrong - for example, motor vehicle accidents, violence, accidents with new toys, drunkenness and drug-affected individuals and the isolated and lonely members of our community.
Whatever your situation, it can be helpful to put some plans into place to look after yourself. Even if you are looking forward to Christmas, it is important to set aside some time to think about how you will focus on your own needs in addition to meeting the expectations of others. Some suggestions to make the most of this time of the year even when it is challenging include:
Planning how you will spend any time off and ensuring you do some activities you find relaxing and that you will enjoy. You may like to spend the day reading or watching movies or your favourite series on Netflix or the cricket. You may like to take a long walk in nature or go for a bike ride or a run or swim. Start a craft project or a puzzle. Have some favourite food and drink to enjoy without any guilt.
If you are alone, either plan to enjoy the solitude or find someone else who is alone and do something together. Focus on doing something that you will enjoy and that will bring rest and relaxation. Establish your own new traditions for celebrating.
If you are missing someone who has died, set aside some time to acknowledge your loss and think about them. You may want to light a candle in their memory or have some flowers on display alongside their photo.
If you can't be with your loved ones in person, set aside some time to talk with them or video call them if you can. If this is not possible, spend some time writing a letter or sending an email.
If you expect there to be tensions or arguments when family gathers, plan what you can do to avoid confrontation, for example: taking a walk after dinner, helping in the kitchen, playing with the children or pets, organising a game or activity which will distract everyone, or simply leaving early. While with family, focus on what is good about being together and savour it – good things can be a food you enjoy, family traditions or catching up with relatives you only see occasionally. Acknowledge to yourself that you cannot please everyone and that it is important to look after your own needs.
If you do not usually celebrate Christmas, use the time to do things you enjoy or start a project you have been putting off, but make sure you also get some rest and relaxation.
Working can be a good excuse if you do not want to see your family, but it can also be very hard if you are missing out on celebrations with loved ones. Make the most of any activities at work, such as participating in a Kris Kringle or sharing some food. Often at this time of the year there will be gifts of food and presents dropped off at the hospital or clinic for those who are working. There can be a general bonhomie among those on duty and the patients who need care in hospital at this time of the year.
If you are dealing with tragedy, acknowledge your emotions and debrief with colleagues. Feeling distressed about horrible events or situations shows your humanity and is a sign that you have empathy and compassion.
If you are working through the holidays, when you are off duty, get as much rest as you can and focus on nourishing yourself rather than feeling obliged to meet other people's expectations.
Some activities to avoid at this time of the year include:
Trying to avoid your emotions with excessive alcohol or drugs
Catching up on work emails or compulsory online training modules
Studying, rather give yourself a break so that you can rest and feel refreshed to start again in the new year
Filling your days with so many activities that you go back to work feeling exhausted
As 2021 draws to a close, it is good to spend some time reflecting on how you can look after your needs in 2022. Be wary of setting yourself goals you cannot achieve but think about small changes you can make to create space for self-care.
The AMA Victoria Peer Support Service remains available throughout the holiday period -every day of the year from 8am to 10pm on 1300 853 338.
Kay Dunkley
AMA Victoria Coordinator of Doctor Wellbeing
Tags