Urgent action required on elective surgery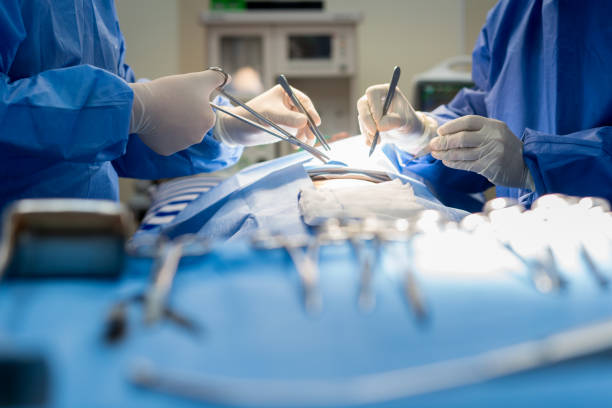 17 November 2021
AMA Victoria has written to the Victorian Government to call for the full 100 per cent resumption of elective surgery throughout the state (with limited exceptions, including elective surgery in those metropolitan public hospitals that are being used as major COVID-19 streaming sites).
This call comes after strong and consistent advice we have received from both members, and also the broader Victorian community, concerned about the continued restrictions on elective surgery in Victoria.
In our letter, we noted last Thursday 11 November's announcement regarding the limited resumption of elective surgery in Melbourne and Geelong (with private hospitals and day procedure centres in both cities able to scale up to 50 per cent of their normal elective surgery lists, including non-urgent surgeries, provided enough capacity is kept aside to assist with the COVID response).
However, in the context of generally sound COVID hospitalisation numbers, which the Government itself noted in making its 11 November announcement, we have put to the Government that a limited 50 per cent resumption is insufficient.
AMA Victoria appreciates that it is important to adhere to sensible, supportable public health advice, and has been supportive of the clearly difficult decisions and recommendations of the Chief Health Officer. We appreciate the initial rationale for the restrictions on elective surgery, when modelling predicted a 63 per cent chance that our hospital system would be overwhelmed.
However, as time passes, and with COVID hospitalisations consistently below projected numbers, continued significant restrictions to elective surgery are now disproportionate and not appropriate. These restrictions only serve to increase the already unacceptably long elective surgery waiting lists in Victoria and limit access to elective surgery in the private sector, where 70 per cent of the elective surgery workload is usually performed.
Additionally, we brought to the Government's attention that there appears to be no clear plan for the full resumption of elective surgery, and that private specialists and their patients are bewildered about why continued restrictions remain - the rationale for decisions around the implementation and lifting are unclear. We also noted that no warning was given prior to the 11 November announcement.
Accordingly, AMA Victoria has called on the Government to:
Recognise that continued restrictions on elective surgery are resulting in uncertainty, pain and disability for Victorian patients as waiting lists grow.
Announce the resumption of 100 per cent elective surgery in Victoria (with the exception of cosmetic surgery and elective surgery in those metropolitan public hospitals that are being used as major COVID-19 streaming sites).
Provide clarity on the drivers for future elective surgery restrictions (a timeline/plan, with numbers such as, "when there are 1000 Victorian hospital inpatients with COVID then we will reduce elective surgery to 50 per cent to maintain workforce").
Recognise that day case and overnight elective surgery can essentially be shut down overnight if hospitalisation numbers surge and if restrictions again need to be imposed.
We have offered to meet with the Government to discuss our proposals in greater detail. We will update members on the Government's response.
Tags