Welcome to all new intern doctors in 2023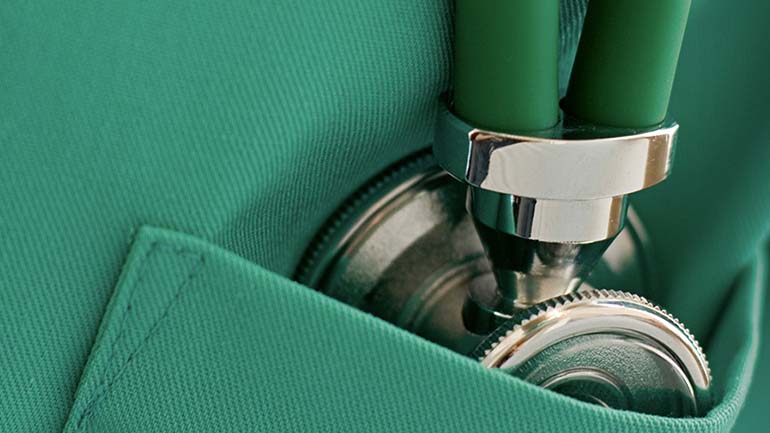 9 January 2023
Early each January there is a sense of expectation in hospitals as new interns commence their medical career as doctors. If you are an experienced doctor reading this article please be proactive in supporting all interns. If you are a new intern be proactive in seeking guidance and support when you need it and don't be afraid to ask for help.
Orientation week, although carefully planned by the medical education unit, may seem like information overload. It is challenging to differentiate the "must know" information from the "nice to know". In addition to presentations there are compulsory online modules to complete. As rotations start, clerical tasks tend to dominate your role and being well organised is essential. It can feel strange to introduce yourself to patients as their doctor and you may not have all the answers to their questions, but they will appreciate your efforts to find out what they want to know.
Your experience as an intern will stay with you but it does not have to define your future career. It is important to reflect on mistakes but not be too hard on yourself as you are still learning. In medicine you will never stop learning but you will gain confidence with time. Ask for help when you need it and remember that nurses, pharmacists, and allied health staff are great resources too. Likewise, the ward clerk will be able to guide you about hospital processes and finding your way around.
You do not have to put up with incivility and disrespectful behaviour in your workplace. Whether this comes from patients, families or healthcare colleagues there is no reason to accept rudeness, aggression or threatening behaviour. Make sure you are familiar with hospital protocols to manage bad behaviour, whether a one-off event or persistent bullying. If this behaviour continues, document what is happening and seek independent advice from AMA Victoria.
At all times and especially when you are busy, take time for lunch and hydration and toilet breaks as you will be more efficient when you are refreshed. Plan your day so that you can leave on time and remember any overtime should be paid. When you leave work at the end of the day, have a routine to leave your thoughts of work behind. Make a list of what you need to follow up the next day so that it is not on your mind when you leave the hospital. After hours it is essential to have downtime doing something relaxing and pursuing outside interests, for example exercise and creative pursuits as well as socialising. The intern year can be very demanding as you adjust to new routines and with multiple rotations across the year, so getting adequate rest and sleep is important.
Develop your personal support network of people you can talk too about the challenges you experience. Family and friends are important, but it is also good to have some other interns you can talk with and also some more experienced colleagues. Peer support is very important as your colleagues will be familiar with the situations which arise and understand how you feel. When you are on rotation away from your main hospital, keep in touch with colleagues so that you do not feel isolated.
Establish your professional support network with a mentor, your medical indemnity organisation to discuss legal and ethical issues, your accountant to discuss financial issues and your own General Practitioner and if needed your psychologist and your other specialist doctors or health professionals.
The staff at AMA Victoria can assist members with a range of issues including pay and entitlement questions, working conditions and rosters, advocacy, career direction and well-being. AMA Victoria is a membership organisation for doctors of all disciplines and at all stages of their career. AMA Victoria has a Doctor in Training Subdivision for all doctors who are prior to fellowship. As a doctors in training member of AMA Victoria you have automatic membership of this subdivision and are welcome to join in the monthly meetings which are held after hours via Zoom. This is your chance to bring matters of concern to AMA Victoria for advocacy and assistance.
For more information about the AMA Victoria Doctor in Training subdivision Doctors in Training (amavic.com.au) and to read some case studies of typical issues experienced by doctors in training Doctor In Training Case Studies (amavic.com.au)
To contact AMA Victoria email amavic@amavic.com.au anytime or call (03) 9280 8722 during business hours.
If any doctor or medical student is struggling please reach out for help. If you require confidential support the following organisations are here for you:
Victorian Doctors' Health Program (www.vdhp.org.au) 24/7 phone 1300 330 543.
AMA Victorian Peer Support available every day of the year 8am to 10pm phone 1300 853 338 (anonymous). A listening ear as close as your phone.
Drs4Drs website resources (www.drs4drs.com.au) and counselling (3 x 1 hour) 1300 374 377.
Victorian Medical Benevolent Association – financial support (www.vmba.org.au).
Hospital or College Employee Assistance Program (EAP).
Hand N Hand Peer Support (handnhand.org.au). Join this volunteer run program to participate in facilitated peer support groups.
Kay Dunkley
AMA Victoria Coordinator of Doctor Wellbeing
Tags