AMA Victoria key health priorities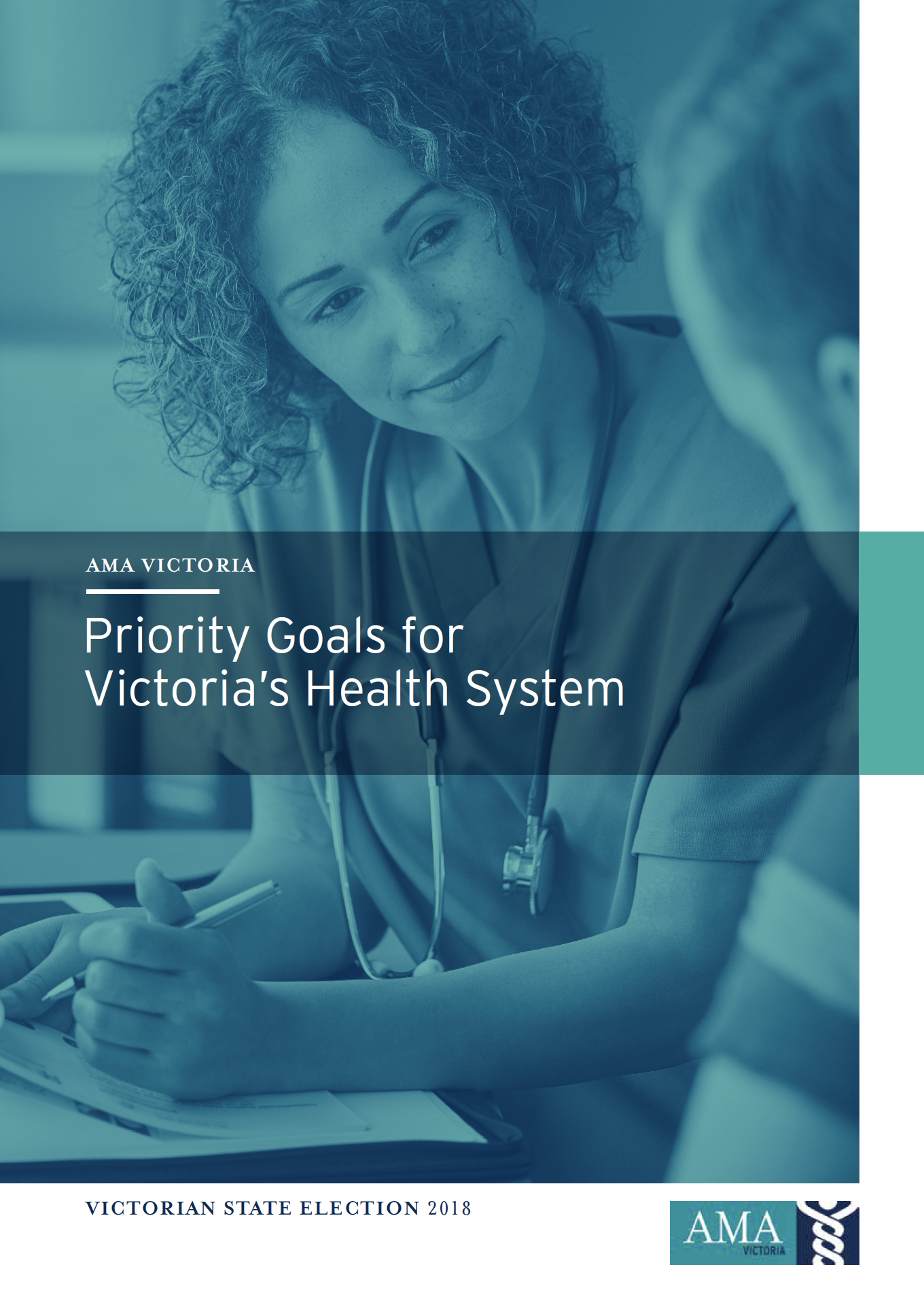 What Victoria's health system needs
Associate Professor Julian Rait, President of AMA Victoria said the state's health system is one of the best in the world but is routinely marked down on indicators relating to health equity.
"This must be addressed particularly in mental health and regional and rural health," said A/Prof Rait.
A/Prof Rait said many people seeking mental health services have few alternatives between a visit to a GP and a hospital emergency department.
"Where do patients with complex mental health issues go when they don't have the resources to pay for a private psychiatrist? Frequently, general practitioners are left with nowhere to refer patients for psychiatric assessment, support and treatment. Victoria needs publicly-funded community psychiatry services to fill this gap," said A/Prof Rait.
AMA Victoria is also calling for significant investment into rural and regional health to better support the recruitment and retention of medical practitioners including GPs and specialists.
A/Prof Rait said public hospital culture and transparency remains a top priority for AMA Victoria as well.
"Improved patient experiences and outcomes flow from positive public hospital culture. Too many doctors in public hospitals experience bullying, sexual harassment, blame and low levels of support. The public have a right to know how their hospitals measure up when it comes to culture; whether medical staff are supported and listened to, because it impacts patient care," said A/Prof Rait.
Other priorities outlined include:
An additional 477 public mental health beds;
4 new pilot specialist outpatient psychiatry services over the next 3 years;
Subsidies for GPs in rural and regional areas for the provision of mental health services, maternity care and family planning support;
Adequate training and support for overseas trained doctors working in regional and rural areas;
Public reporting on public hospital culture surveys;
Creation of greater transparency on waiting times by publicly stating the time from first referral by a GP to the occasion of first active treatment time; and
A Victoria-wide centralised waiting list system for specialised outpatient services.
AMA Victoria is also advocating for more investment into drug and alcohol rehabilitation services and palliative care.