2018 GP Survey on Communication with Hospitals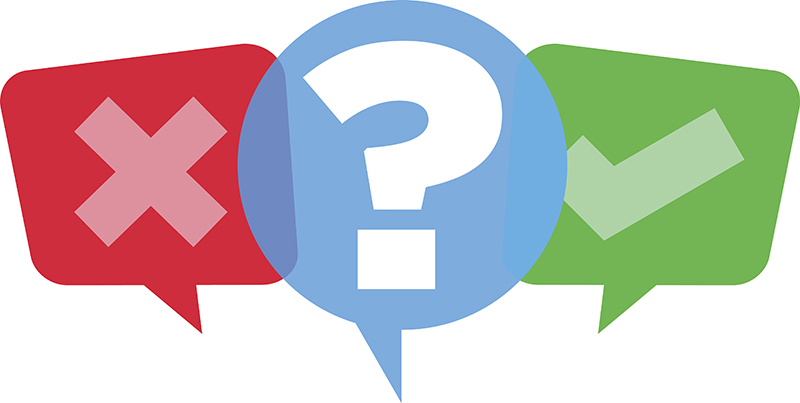 In October 2017, AMA Victoria launched the 10 Minimum Standards for Communication between Health Services and General Practitioners and other Treating Doctors ('the Standards').
The Standards were adopted by the Federal AMA for use nationally. You can view the Standards here.
The purpose of the Standards is to facilitate discussion between the Department of Health and Human Services, hospitals and GPs to enhance clinical safety, improve health outcomes, reduce risk and improve resource efficiencies.
Following a successful launch and positive feedback, we have made a commitment to measure implementation and report on the uptake of the Standards.
In November 2018, a year after the Standards were launched, the Section of General Practice surveyed Victorian GPs and asked them to report on how satisfied they were with communication to and from the hospital or health service that they most frequently referred patients to.

Demographics
The survey demographics were equally split – with half of survey respondents based in metropolitan Melbourne and surrounding suburbs and half based in rural and regional areas of Victoria. Roughly 85% of people that answered the survey work in private general practice.

Clinical Software
One third of all survey respondents reported that they used either Best Practice or Medical Director clinical software.

Hospital / health service most GPs referred patients to
Respondents ranked Alfred Health and Monash Health as the most referred to hospitals, with 28% of total survey respondents referring patients to one of these two health services. This was closely followed by two regional hospitals, Ballarat Health Services and Barwon Health, with a further 20% of survey respondents indicating that they referred patients most frequently to these two regional health services.

Preferred Method of Communication
Electronic messaging was the preferred method of communication for patient referrals for roughly half of all survey respondents, with a third indicating that they also preferred to receive electronic messaging from a hospital or health service for routine patient issues.
Only a third of survey respondents felt that their hospital or health service communicates with them via their preferred method of communication.

Quality of Communication
Survey respondents rated the timeliness of communication received in the last year as mostly 'good', and rated the content of communication as 'very good' overall. Overall, survey respondents reported that communication received from their nominated hospital or health service was 'satisfactory'. The survey has however identified some areas of concern:
communication is often inconsistent, even across the same health service
clinical communication is at times received late (up to three months in some instances)
patient discharge summaries can sometimes be poor, both in presentation and content
in cases involving patient deaths, survey respondents preferred prompt phone/fax contact instead of waiting for the usual electronic summary
handwritten notes are sometimes illegible
communication is at times presented in point form and not as a structured narrative, and often written by junior staff that would benefit from direction and oversight by more senior medical staff
communication from the ED can be very poor to non-existent and doctors have to chase up summaries and test results.
Survey respondents also told us that hospitals and health services largely communicate via fax and that a major cultural and technical shift is needed to improve communication at the interface between primary care and hospitals.
Discharge planning was identified as a particularly weak spot. Over a third of survey respondents reported little GP involvement overall in discharge care planning.
In cases involving a patient's death or other sentinel events, survey respondents preferred to receive either a direct phone call from a senior medical practitioner or from a resident / registrar, or alternatively electronic communication. Similar results were reported when managing patients with complex and ongoing needs, except that case conferencing with the hospital treating team was preferred over electronic communication.
Shockingly, more than a third of survey respondents received no notice of a patient's death, and usually found out a patient had died via the patient's relatives or by reading the death notice in the local newspaper.
The large majority of survey respondents were not aware that their hospital or health service even had a GP Liaison Unit, or reported infrequent contact with the same.
Clearly, despite glimmers of hope, there is a long way to go in improving clinical handover back to the patient's GP. We will continue to advocate for improvements so that the 10 Minimum Standards can be met by all hospitals in Victoria.