Classifieds


For Sale or Lease
First floor Medical consulting room available for lease in a prominent modern medical building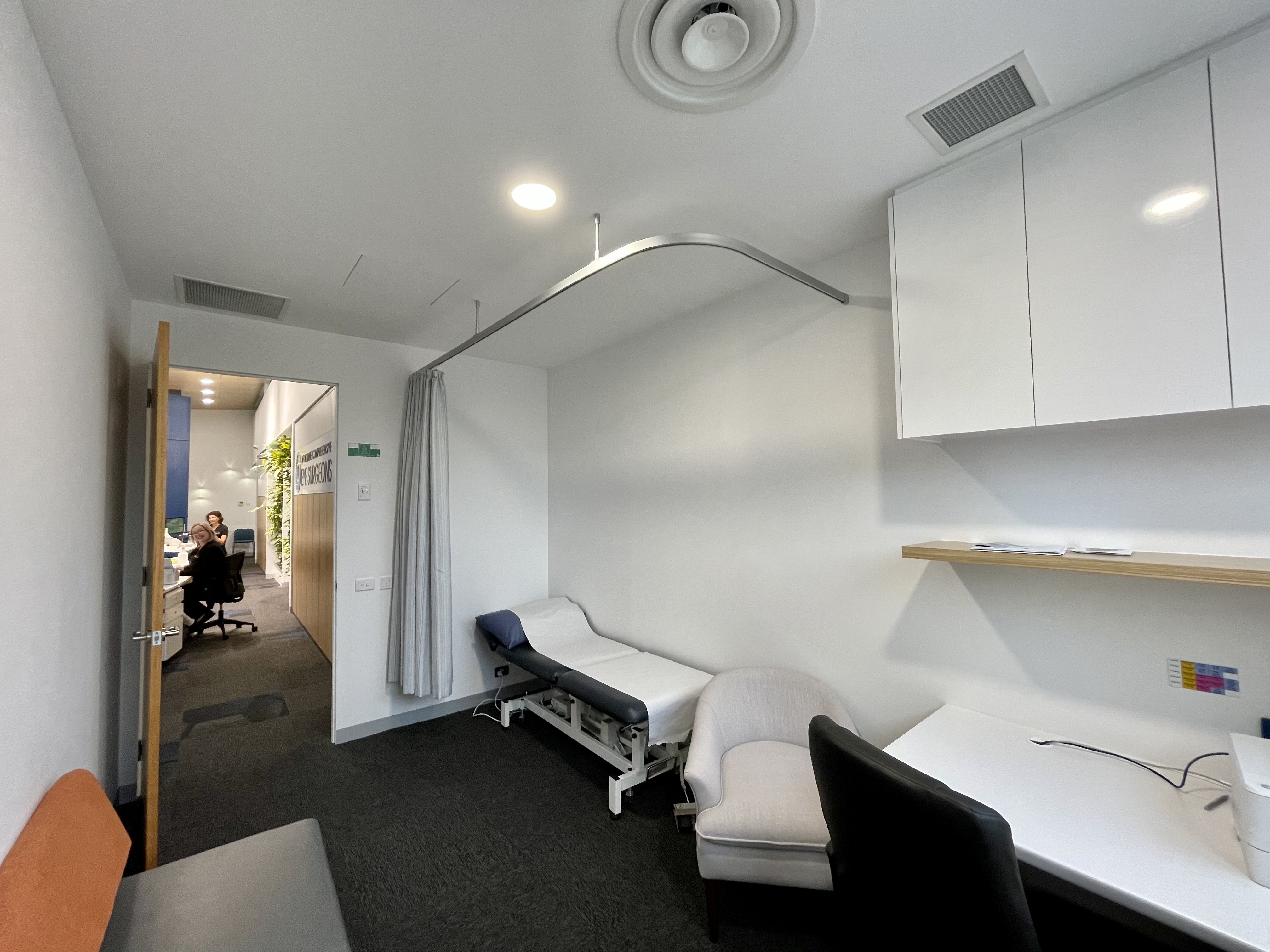 Located on Bell street Bellfield. Consulting room is within an existing Ophthalmology practice (see MCES.melbourne).
Ideally suited to a Medical subspecialist.
$300 +GST payable for the first session/week, $200 +GST for subsequent sessions. Contact manager@mces.melbourne or call 03 9455 1714 for further information, including available sessions.
The following are included in the sessional fee:
Reception support
Bookings session
Meet and greet
Receiving payment, processing Medicare/DVA claims and distribution of fees (for 10% processing fee)
Internet (no downloading of large files), phones, fax and printer.
Examination bed
Medical consulting suites for lease, 147 Moreland Rd, Coburg
Newly purpose built, with car parking on site.
Located between John Fawkner and Brunswick Private Hospital, providing convenient access to any Radiology or Pathology services.
Easy access to public transport.
Fully equipped consulting rooms with natural lighting, ideal for specialists.
Half day or full day sessions available, Monday to Friday, flexible terms.
For enquiries, please email info@melboas.com.au or phone 03 7006 1550.
Medical consulting suite - Mitcham
Located only 5 minutes walk to Mitcham Private Hospital this brand-new development at 15 Mckeon Road, Mitcham, has medical permits and will be ready shortly.
With its own street frontage this ground level space features 2 large suites and reception, plus ample street parking.
Attractive lease terms.
For enquiries please contact:
Peng 0418 179 752
Ken 0418 171 645
Medical centre available for lease - Mt Waverley
At the moment there are two rooms available, with a third possible.
The centre has five rooms in total with a waiting room, reception area and carpark.
Ideal for a start up doctor, the centre is in an excellent position with high through traffic.
Please contact John on 0418 327 873
Medical consulting suite for lease, Footscray
Great opportunity exists for medical practitioners to share medical suite. Approximately 132 sqm with consulting rooms available. Opposite two great hospitls - Western Health and WPH Eleanor Street. Abundant natural light, first floor views, lift, stairs, wheelchair access and onsite car parks. Favourable terms.
Contact Frank on mobile 0418 922 669 or email afaimpala@westnet.com.au
Medical consulting suites for lease, 176 Cotham Road Kew
Modern, well equipped and boutique medical practice in a private leafy garden setting.
High speed internet and car parking on site.
Three elegant and peaceful consulting rooms available with access to a fully equipped procedure room including autoclave.
Sessional availability for a range of medicla and surgical specialists or allied health.
Flexible Terms available.
For enquiries, please contact Zoe Razban on 0447 979 992 or Kewclinic@gmail.com
Positions Vacant
General Practitioner – Casual Donvale Rehabilitation Hospital, VIC

Casual position to assist with providing medical management and care for a wide range of private inpatients in liaison with the rehabilitation physicians to ensure optimal patient outcomes.
Roster Monday – Friday, (flexible start / finish times). Saturday and Sunday roster at reduced hours. On-call component for weekday and weekend shifts.
About the role:
Responsible for 24-hour general and emergency medical care.
Admission of patients within first 24 hours and review.
Referral to Rehabilitation Physician and electronic discharge summaries
Attend and provide care during any major medical incidents such as Code Blue, or any clinical emergency.
Essential Criteria:
General registration with AHPRA
A minimum of 3 years recent Australian clinical experience
Demonstrated skills and clinical knowledge to manage a broad spectrum of patients
For further information visit www.ramasydocs.com.au, or contact:
Robyn Taylor, Executive Assistant Donvale Rehabilitation Hospital (03) 9841 1219 or email taylorr@ramsayhealth.com.au
Assistant GP - Brighton
An exciting opportunity has arisen for an Assistant GP wanted to work in a large fully private billing General Practice in the Brighton area. The clinic is a happy, progressive medical centre, long established, with 14 Doctors on staff, totally computerised and an accredited practice. The need for an additional GP is due to the retirement of two Doctors as well as all current Doctors working to full capacity. Our doctors are supported by four practice nurses, on site pathology, plus Psychology & a Dietician. Please contact the Practice Manager, Debbie Cox, on (03) 9595 9777 or email manager@newstreet.com.au
Part Time Medical Office Assistant - Parkville
We are seeking an experienced and flexible office assistant 4 days/week for a busy specialist office in Parkville.
Duties include:
General: Filing, phones, reception, report distribution to doctors, admissions
Use of Medilink Software
Billing using Medicare and Private Health systems
Organising PBS scripts and medications
Desirable Experience:
Medical administration/office/Medilink or similar experience
Audio typing abilities
Occasional full-time cover will be required due to leave or illness. Probationary period of 3 months.
Please attach your cover letter and resume.
Please contact Cate Watson (Office Manager) on 9347 0788 or cate.watson@mh.org.au
Bundoora Clinic seeks VR GP
Seeking a VR GP to join our friendly, GP owned, busy practice in Bundoora, 3083.
The clinic has been open for over 30 years and is well established.
Thursday PM session available with the potential for further sessions and will also be a part of a Saturday roster
No on-call, Public Holidays or Sundays
Accredited
Mixed billings
On-site pathology
Comfortable, supportive environment
Nursing support
Interested? Please contact the Practice Manager on 03 9467 5433 or email, practicemanager@plentyrdmedical.com.au
Portland District Health - Senior Medical Staff Needed
Location, location, location
Generous salary
Salary packaging benefits
Brilliant teaching & mentoring
Support from specialists
Ongoing position
Flexible hours available
For further information please see our careers section at www.pdh.net.au or for a confidential discussion please contact Dr Kaushik Banerjea (EDMS) on 03 5521 0370 or email medicaladmin.pdh@swarh.vic.gov.au
Interested in what Portland has to offer you? Please visit https://www.youtube.com/watch?v=2w88ixt3_HM
Full Time Occupational Health/GP required - Cranbourne North
Busy clinic!
Mix of pre-employments, injuries and family medicine
Very well renumerated
Large integarted centre with all facilities and Allied Health
5 Bed Emergency Room
We are growing quickly and that's why we need you.
For further information please contact Sharon on 0420 945 355 or Leon on 0438 021 420
Announcements
Services
Tags
Online Classified Bookings
Online Classifieds are to be booked and billed on a monthly basis. The deadline for booking is the 15th of the month before publishing. Online Classified advertisements are live on the website from the 1st to the final day of the month.