Events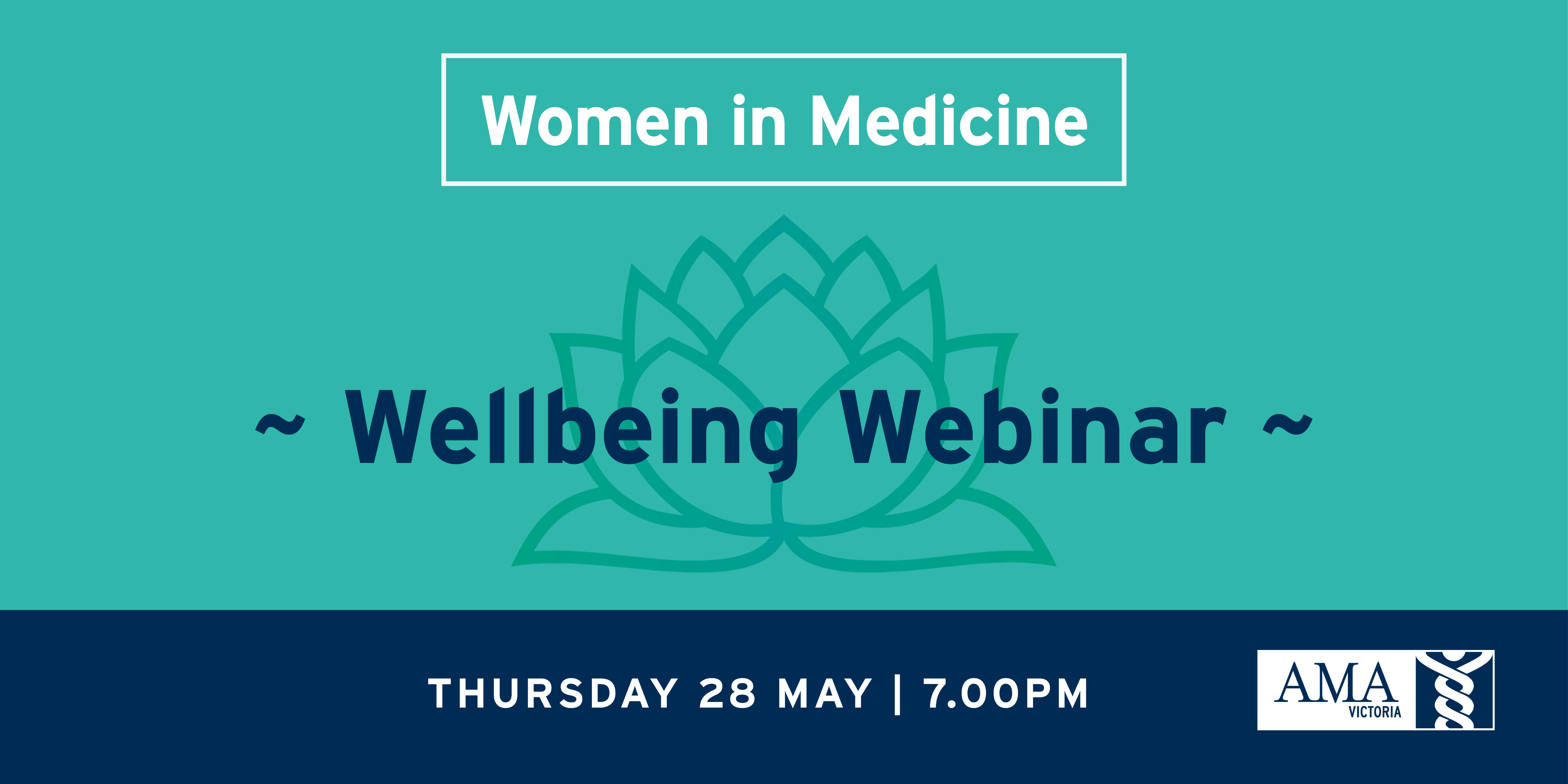 Women in Medicine - Wellness Webinar
The health and wellbeing of all medical workforce should be a priority during the coronavirus pandemic. AMA Victoria's Women in Medicine are hosting a Wellbeing Webinar and all medical practitioners and medical students are welcome to join.
Hear from:
Dr Helen Schultz on doctor wellbeing and support during COVID,
Professor Jill Klein on practical tools for coping during the pandemic,
Dr Linda Schachter on sleep hygiene and insomnia.
DETAILS
Date: Thursday 28 May
Time: 7pm – 8pm
Where: on Zoom from the comfort and safety of your home or workplace
ALL GENDERS WELCOME
Sorry we do not find events matching with your criteria