ePrescribing Webinar Resources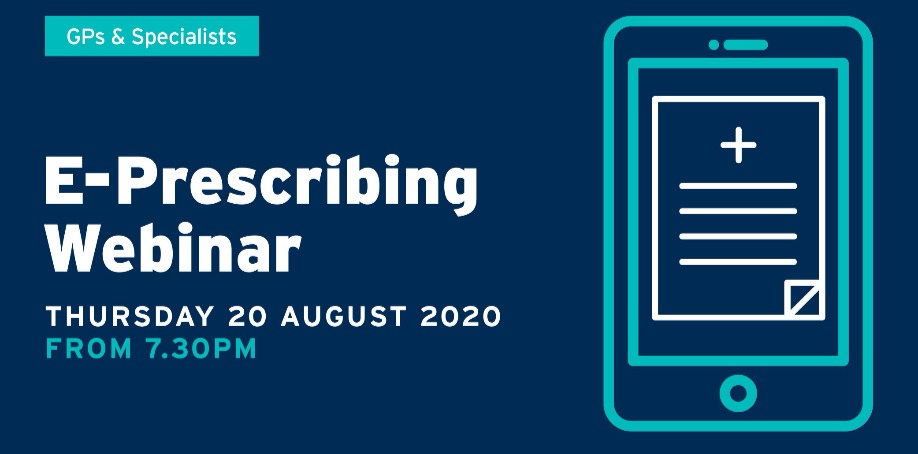 Electronic prescribing is now available in a number of areas in Victoria with further rollout expected over late 2020. As more and more practices and pharmacies become ePrescription enabled, it is important that prescribers keep up to date with developments.
This page contains the recorded AMA Victoria webinar on this important topic, which brought together an expert panel of Project Pharmacist Mr Jarrod McMaugh and Melbourne-based GPs Dr Nathan Pinskier and Dr Mukesh Haikerwal.
During the rollout phase, it is important that prescribers are aware of local pharmacies who are ePresctiption-enabled, and that prescribers educate their patient on the use of the token system. Paper scripts will be available. Practices will need to ensure their software is updated to enable ePrescribing, and check which local pharmacies are ePresription capable.
The recording of the webinar and other resources can be viewed below:
Resources
The following resources will help you set up your practice for this change and understand your role as a prescriber:
Other webinars
Prescription exchange service
A frequently asked questions section can be accessed below.