Crazy Socks 4 Docs Day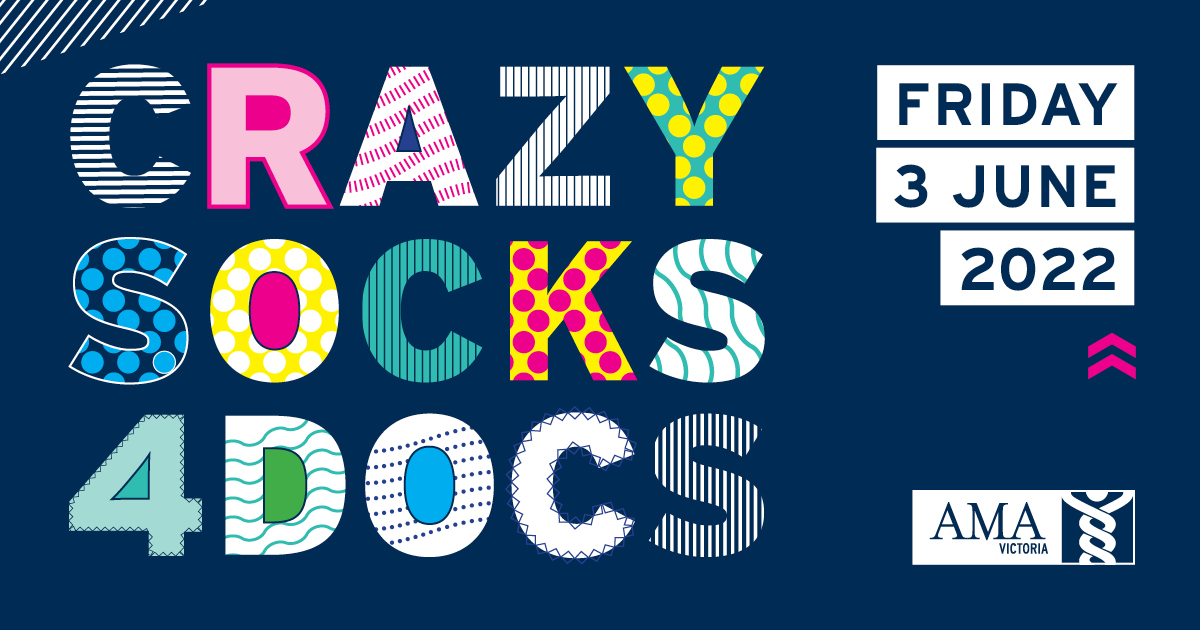 Dr Geoff Toogood founded Crazy Socks 4 Docs Day to bring attention to the impact of stigma on healthcare workers who need to seek help for their mental health. For this year's Crazy Socks 4 Docs Day, Geoff is calling for more tangible change and action to support doctors' mental health and wellbeing.
This is Geoff's story, in his words:
"It all started when I wore odd socks to work one day in 2016. I was sniggered at behind my back… going 'crazy' again, was the conversation. No one reached out; there was just the back chat. It was pretty poor thinking to suggest that my mental health had become worse, purely based on sock choice. A simple chat or question would have cleared that up.
The actual reason I was wearing odd socks was because I had bought a puppy and it had eaten all my socks; the bright colours were to cheer me up. But sadly, in health, there's a lack of genuine chat and more background chatter."
This year on Friday 3 June 2022, the Crazy Socks 4 Docs themes are:
Awareness
Advocacy
Turning talk into tangible action
Ahead of the day, doctors are encouraged to:
Get your crazy socks ready
Consider your tangible action.

Share your tangible action
Download a tangible action which resonates with you to share on your socials, or create your own using the blank template to get the conversation started.
▼ Download for Facebook, Twitter, LinkedIn
▼ Download for Instagram
▼ Download for Facebook, Twitter, LinkedIn
▼ Download for Instagram
▼ Download for Facebook, Twitter, LinkedIn
▼ Download for Instagram
▼ Download for Facebook, Twitter, LinkedIn
▼ Download for Instagram
▼ Download for Facebook, Twitter, LinkedIn
▼ Download for Instagram
▼ Download for Facebook, Twitter, LinkedIn
▼ Download for Instagram
▼ Download for Facebook, Twitter, LinkedIn
▼ Download for Instagram
▼ Download for Facebook, Twitter, LinkedIn
▼ Download for Instagram

Learn more about Crazy Socks 4 Docs
Tags