#207 COVID-19 is an occupational health and safety issue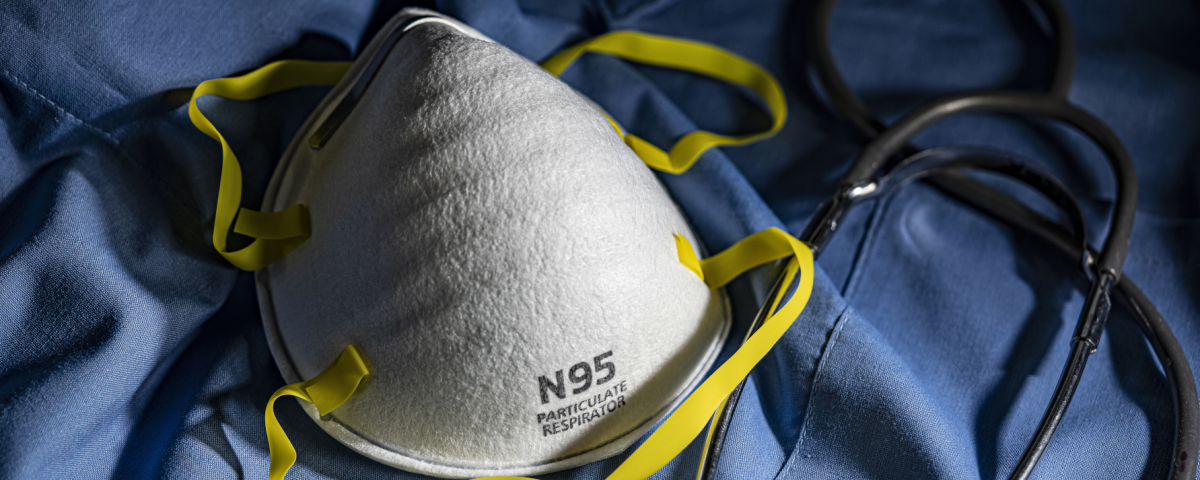 27 August 2020
AMA Victoria has fielded calls from members for a number of weeks concerned about the lack of properly fitted Personal Protective Equipment (PPE) and guidance on how to use the PPE effectively. On behalf of members we, along with other Health Care Worker (HCW) organisations, have been lobbying the government to improve the supply and standards for the use of PPE. We have been able to achieve some concessions.
Among our concerns are the long-term impacts on the health of HCWs if they contract COVID-19 and whether these ongoing impacts could affect future employability. In order for workers to be able to access WorkCover to support them where they cannot work, it is currently necessary to be able to prove that the infection has occurred in the workplace. However, we are hopeful that we will be able to have OHS legislation changed so that it is presumed by WorkSafe that HCWs who are infected with COVID-19 caught it in the workplace. This would put COVID-19 in the same category as the likes of silicosis. It is important that in the meantime HCWs are reporting any hazards that they believe could put them at risk of infection.
Until this change is implemented, our advice to all doctors is to utilise OHS reporting systems within your workplace; in the public system this is 'Riskman'. This should alert management to any hazards, including an undersupply or ill-fitting PPE, stress due to understaffing and/or long hours and lack of infection control. By doing this, your employer is required by law to report on what they have done to mitigate or remove the risk. This will protect you as an individual, by creating a paper trail, in the unfortunate circumstance that a WorkCover claim is required. You will be able to use it as evidence that you have advised you employer that there was a risk.
In addition, you have a right to refuse to work where you believe there is an immediate risk to your safety. While this is an extreme action to take, it may be necessary when you believe your employer is not appropriately addressing risk.
As always, if you have any questions regarding your rights under OHS legislation, please contact AMA Victoria workplace relations via amavic@amavic.com.au or (03) 9280 8722.

Grant Forsyth
Director, Workplace Relations
Tags