#212 Upcoming wellbeing opportunities for doctors
3 September 2020
We are pleased to share information about wellbeing activities for doctors and medical students to take some time to nurture yourself and renew your personal resources.

Melbourne Centre for Mindfulness
Online half-day Mindfulness in Medicine Intensive
Saturday 12 September, 9am - 1pm on Zoom
Medicine is a very rewarding profession but is inherently stressful. Up to 40 per cent of doctors in Australia suffer from burnout. The health system needs to change to make hospitals places of greater kindness and compassion for staff as well as patients.
But what can you do to help yourself especially with the extra stresses of the COVID-19 pandemic? Mindfulness has been well documented as being effective in countering the effects of stress and burnout by enhancing resilience and improving capacity to be flexible and adaptable in the face of challenges.
Come to an introduction to mindfulness specifically for the needs of the medical profession. Themes discussed during the intensive will include:
exploring the increasing prevalence of burnout and its causes
cultivating presence and improved responsiveness to suffering
promoting compassion and self-care
becoming more skilful in dealing with complex patients
responding wisely to medical errors
flourishing and rekindling a meaningful relationship with your work.
This intensive will provide an introduction to mindfulness particularly related to the practice of medicine. If you would like to delve further into mindfulness following this intensive you can enrol in either of the two 8-week MBSR courses commencing in early October.
The intensive will be facilitated by Tony Dunin, orthopaedic surgeon and MBSR teacher.
Cost: $220. To enrol, please visit the website mcfm.com.au/mindfulness-in-medicine-intensive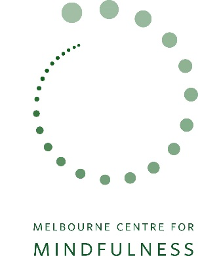 Space, stillness, silence for health workers: a time to pause
Tuesday 8 September, 11:30am — 1:30pm
Zoom Meeting ID: 990 8396 7494, Passcode: 572044 https://zoom.us/s/99083967494
No charge
The COVID-19 pandemic has created tremendous challenges. We find ourselves called upon to care for patients and carry the associated risks. We grapple with moral quandaries and the mounting demands, while many around us fall ill to the virus. We may wonder, "When will this end, and how will I make it through?"
At times like these, connecting with spirituality and spiritual care practice can provide much needed guidance and support. The Spiritual Health Association is organising quiet reflection – a safe space to be still, express your thoughts, feelings and prayers, and find a place of peace in these chaotic times.
You are welcome to join them in their virtual space to pause, breathe, and create some quietness. Stay for as short a time or as long a time as you need. Drop in at any time over the two hours.
Visit https://www.spiritualhealth.org.au/news-list/an-invitation-to-all-healthcare-workers for more information.
They say you can't pour from an empty pot. Take a few minutes to care for yourself and marshal your inner resources, so you can continue your vital work. You will be warmly welcomed at Space. Stillness. Silence: A time to pause.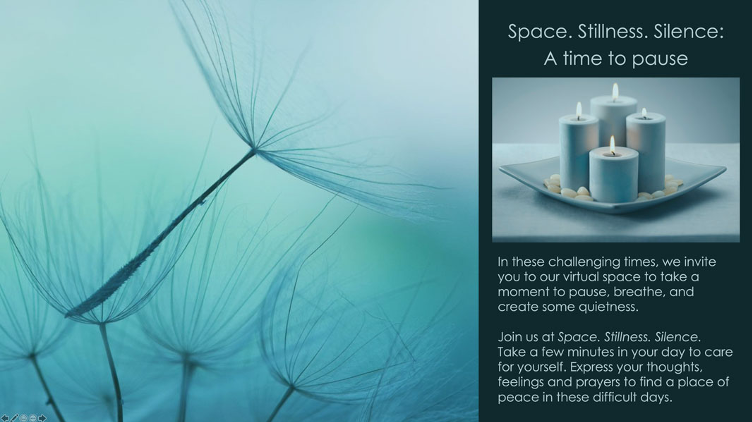 Doctor wellbeing: support services available
Please remember there are also wellbeing support services available to all doctors every day of the year.
AMA Victoria Peer Support - talk anonymously and confidentially with a medical colleague over the phone for support for a range of issues 8am to 10pm every day of the year. Call 1300 853 338.
VDHP - health program for doctors by doctors, currently operating via telehealth 24/7. Call (03) 9280 8712.
Drs4Drs mental health support service - up to three sessions of one hour each with a counsellor via telehealth 24/7. Call 1300 374 377.
All services are available to all doctors and medical students across Victoria and Tasmania.
Tags