#301 Restoration of the grave of Dr James Edward Neild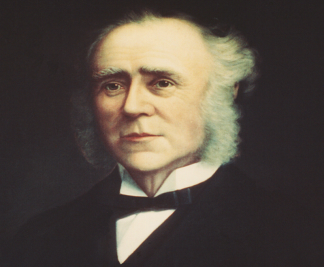 3 June 2021
Dr James Edward Neild (1824-1906), founder of St John Ambulance in Australia, was a remarkable man. He was one of the most influential medical men of the nineteenth century.

After medical studies at University College in London, he migrated to Australia, where he took the higher degree of Doctor of Medicine at the University of Melbourne. Highlights of his career include:
• As a forensic pathologist he sometimes deputised as Coroner, including the famed Deeming case
• Lecturer at the University of Melbourne for 40 years
• Editor of the Australian Medical Journal for 18 years
• Founder of the Medical Benevolent Association
• President of the Medical Society of Victoria
• A founder of the Victorian Branch of the British Medical Association (now known as the Australian Medical Association), of which he was twice President and the most influential member until his death
• Honorary Secretary of the Royal Society of Victoria
• A drama critic who was inducted into the Performing Arts Hall of Fame.
Sadly, his grave is just a patch of nameless dirt in the Melbourne General Cemetery. It is well beyond time that this is remedied. The St John Ambulance Historical Society is determined to restore it and will be the major funder of a fitting memorial. However, they would really appreciate the support of the general medical profession and all the organisations that owe their existence to this giant of our early days.



If you would like to make a contribution, they can be made to St John Ambulance Historical Society by:
Direct funds transfer - BSB 062 922 A/C 1012 3348 with Neild plus your surname in the reference box and an email to the treasurer Rob Devere - devon52@optusnet.com.au - to identify your gift.
Cheque - c/o National St John HQ. PO Box 292, Deakin West, ACT 2600
Your support for this worthy historical memorial would be greatly appreciated.
AMA Victoria Heritage & Archives Committee