#308 Communications and Advocacy update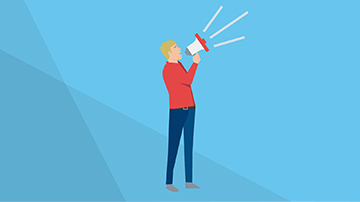 17 June 2021
Here's an update on a few of the issues AMA Victoria's Communications and Advocacy team is working on for our members, including:
Victorian circuit breaker support for specialist medical practitioners
keeping families safe from alcohol related violence
the development of a new Mental Health and Wellbeing Act.

Victorian circuit breaker support for specialist medical practitioners
We have recently written to Minister for Industry Support and Recovery, Martin Pakula, on behalf of members of AMA Victoria who are specialists in wholly private practice and who, in response to unclear directions from the Victorian Government, closed their medical practices for the period of the most recent lockdown (28 May - 8 June 2021). It was interpreted their circumstances were such that they were unable to consult patients, but have been unable to access funding through the Circuit Breaker Business Support Package.
We have put to Minister Pakula that this seems manifestly unfair. Many private medical practices have shared the same financial struggles as most other businesses throughout the current pandemic and have had their troubles compounded by ambiguous, and occasionally inconsistent, advice from the Victorian Government as to whether their practices could remain open during lockdown restrictions.
We have urged the Minister to rectify the situation and ensure that specialist practices that closed throughout the most recently declared circuit breaker period are able to access government support, to enable them to remain viable and continue to treat Victorians and their many health issues as we emerge from the COVID-19 pandemic.
With applications for support closing on Thursday 24 June, we look forward to hearing from the Minister shortly.

Keeping families safe from alcohol related violence
In 2016, Victoria's Royal Commission into Family Violence recommended that the Victorian Government consider family violence in its review of the Liquor Control Reform Act 1998 (Vic) (the Act) on the basis of the role of alcohol in fuelling family violence.
Five years on from the Royal Commission, proposals from the review are under consideration.
The COVID-19 pandemic has made the need for reform of the Act even more pressing. We have seen sales of packaged alcohol soar, with alcohol retail turnover in Victoria increasing by 33 per cent between 2019 and 2020, from $2.6 billion to $3.4 billion. This increased flow of alcohol into Victorian homes is likely to fuel increases in family violence.
AMA Victoria, in addition to a range of other organisation, has written to the Victorian Government urging it to implement the following reforms to the Act that would help prevent alcohol-related family violence:
Introduce a delay of two hours for delivery of online alcohol orders, to stop the rapid delivery of alcohol to people's homes.
Shift delivery time to between 10am and 10pm, to reduce known risks of alcohol-related violence and suicide which peak late at night in the home.
AMA Victoria takes a keen interest in this issue. As doctors, our members are often at the frontline in dealing with the devastating effects of family violence, in addition to the impacts of excessive alcohol consumption more generally.

Development of new Mental Health and Wellbeing Act
The Victorian Department of Health has released an engagement paper on the development of a new Mental Health and Wellbeing Act (one of the key recommendations of the Royal Commission into Victoria's Mental Health System). The paper:
describes the Royal Commission's recommendations on the new Act
presents the Department of Health's proposals to meet the Royal Commission's recommendations
asks for feedback on these proposals.
More information can be found at: Mental Health and Wellbeing Act: Update and Engagement
If you wish to contribute towards AMA Victoria's submission, please send your feedback through to Senior Policy Adviser, Lewis Horton, at LewisH@amavic.com.au by Thursday 1 July.
Tags