#339 COVID-19 vaccination updates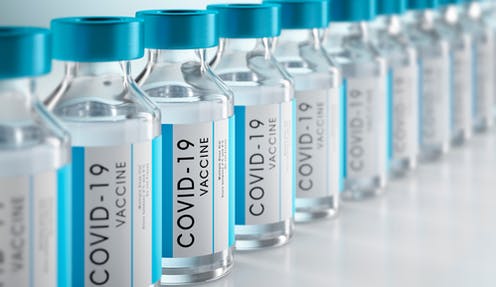 25 August 2021
Pfizer access now open for 16 years and over
Every Victorian aged 16 years and over is now eligible to access a COVID-19 vaccine at state-run vaccination centres, as of Wednesday 25 August, under an expansion of the state vaccine program that will further help the goal of one million doses over five weeks.
The change means that anyone aged 18 to 59 will be eligible to receive either Pfizer or AstraZeneca – with people aged 16 to 17 able to receive the Pfizer vaccine. Those aged 60 and over will continue to receive AstraZeneca.
A special project update is available here.
Key points
From Wednesday 25 August everyone aged 16 years and over is eligible to receive a COVID-19 vaccine.
People aged 18-39 who have already booked for their first vaccine dose at a vaccination centre will be offered the Pfizer COVID-19 vaccine. They do not need to rebook or change their existing vaccine appointment at a vaccination centre.
People who have already had a first dose of a COVID-19 vaccine will be offered a second dose of the same vaccine brand.
People are encouraged to book their vaccine at a vaccination centre using the online booking system.
Click here to read COVID-19 vaccine key messages, as of 24 August 2021.
Click here to read COVID-19 vaccine FAQs, as of 24 August 2021.
GP clinics providing COVID-19 vaccination services are able book patients based on state eligibility criteria. More information on this is available here in the Commonwealth Health Department vaccine bulletin, published on 23 August 201.
Aged care and disability care worker vaccination blitz

Priority access is now available at vaccination centres from Monday 23 August – Sunday 29 August 2021 for residential aged care and disability care workers to get their COVID-19 vaccine. Many vaccination centres are available for walk ins for aged care and disability workers, but bookings are preferred.
Please find the relevant FAQs and key messages for this program.
Victorian Specialist Immunisation Service (VicSIS) update

People with a specified medical condition or people with a significant disability can access reserved first dose Pfizer appointments at state vaccination centres. Individuals that attest to being eligible (i.e. due to medical conditions) can sign an eligibility declaration form. Eligible patients can book a priority appointment by contacting the Victorian Coronavirus Hotline on 1800 675 398. 
There have been updates including changes to the 'VicSIS referral form' on the VicSIS page on the MVEC website linked here. Medical practitioners must use the most up to date referral form on the website, old referral forms will not be accepted. VicSIS practitioners have been contacted on their private contact numbers or clinic numbers by patients directly. Note that VicSIS does not accept self-referrals.
Anyone who has experienced a significant adverse event following a dose of a COVID-19 vaccine should first have their adverse event reported to SAEFVIC prior to referral to VicSIS.
The referral form can be found here on the VicSIS page on the MVEC website.
Further information is available here.
Tags