Communications and Advocacy update: 19 May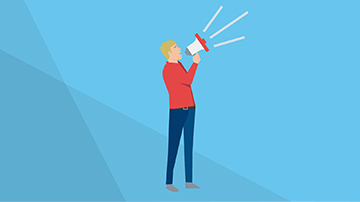 19 May 2022
Here's an update on a few of the issues AMA Victoria is working on for members, including:
ePrescribing issues - meeting with Victorian Department of Health
New survey on doctors' preferences for their own end-of-life care
Consultation on integrated treatment guidance
Proposed amendments to prescribe illnesses.

ePrescribing issues- meeting with Victorian Department of Health
AMA Victoria recently met with the Victorian Department of Health to discuss issues facing specialists in private practice in implementing ePrescribing (namely, that not all practice software provides for ePrescribing), and what can be done to facilitate the safe and timely dispensation of medication in the interim, particularly in emergency situations.
The Department took our feedback on board around permitting the use of fax and email, as opposed to verbal instruction, in such circumstances and has pledged to look at the issue further. We look forward to continuing to work with the Department on this issue for the benefit of members and their patients.
Please also see:
Image-based prescribing arrangements to cease 31 March 2022 (amavic.com.au)
Communications and Advocacy Update: 21 April (amavic.com.au)

New survey on doctors' preferences for their own end-of-life care
Victorian and Queensland doctors in specialties likely to be involved in end-of-life decisions will shortly be surveyed on preferences for their own future end-of-life medical treatments. These may include cardiopulmonary resuscitation, withholding and withdrawing life-prolonging treatment, alleviating pain with potentially life-shortening doses of medications, palliative sedation, and legally available voluntary assisted dying. It will also explore the influences on those preferences and the connection between personal preferences and doctors' own clinical practice with patients near the end of life.
The study is led by the Vrije Universiteit Brussel, Belgium in collaboration with an international consortium including the Queensland University of Technology and institutions in Europe and North America.
Conducting a survey of doctors within multiple jurisdictions across three continents will provide a unique comparison of doctor preferences and exploration of potential links to end-of-life practice, healthcare system structure, law, cultural norms, and religious influence. Findings from this research will generate evidence which may inform improvements in the quality of end-of-life care.
A sample of Victorian and Queensland doctors listed in the Medical Directory of Australia will be contacted in late May by the AMA's Australasian Medical Publishing Company (AMPCo). These doctors will be invited to complete a 10-15 minute online survey.
If you have any queries about this research, please feel free to contact Dr Rachel Feeney (rachel.feeney@qut.edu.au, 07 3138 4553). The research team is grateful for the time and insight of the doctors who support the research by completing this survey.
Consultation on integrated treatment guidance
The Victorian Department of Health is developing Integrated treatment care and support for people with co-occurring needs: Guidance for Victorian mental health and wellbeing and AOD services. The Department is now seeking feedback on the draft Guidance.
Members can provide feedback on the draft Guidance through this sector peak and department-designed cross sector survey.
The survey is open until COB Friday 20 May 2022. We apologise for the short turnaround given to provide feedback, a function of the Department's tight timeframes.
The survey will assist the Department in identifying key themes, as well as enablers to support the delivery of integrated treatment, care, and support across communities. The Department aims to share the final Guidance at the end of June/early July 2022.

Proposed amendments to prescribe illnesses
WorkSafe is seeking our feedback about proposed Amendments to the Occupational Health and Safety Regulations 2017 to prescribe illnesses.
This follows the Workplace Safety Legislation and Other Matters Amendment Act 2022, which included a broader range of matters to be notifiable incidents. The amendments allow regulations to prescribe certain illnesses to be incidents for the purposes of incident notification provisions. Prescribed illnesses could include large-scale, infectious diseases posing a serious health risk, like COVID-19, serious illnesses acquired in workplaces, like silicosis, and potentially, work-related transmissible diseases.
Feedback is required by COB Friday 27 May 2022.

If you would like further information, including access to the consultation paper and submission form, please email Senior Policy Adviser, Lewis Horton, at LewisH@amavic.com.au.
Tags