Communications and Advocacy update: 7 April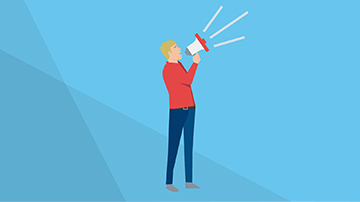 7 April 2022
Here's an update on a few of the issues AMA Victoria is working on for members, including:
State Budget Submission 2022-23
Payroll tax and medical practices - update
New Perinatal Mental Health Navigation Support Service.

State Budget Submission 2022-23
We have recently released our State Budget Submission for 2022-23.
As our submission details, it is AMA Victoria's conviction that 2022 presents the chance for a healthcare-led recovery for Victoria; not only medical recovery for Victorians whose health has suffered during the COVID-19 pandemic (whether it be through mental illness, the impacts of delayed and or deferred physical care, or through the virus itself), but also economic recovery through investment in essential health infrastructure and services.
Our submission outlines four separate but ultimately interlinked components of this vision of a healthcare-led recovery: general practice, mental health, deferred care and the elective surgery backlog, and public hospitals.
We argue that in the pandemic's wake, expenditure on health must not be seen as a drain on Victoria's finite resources, but instead as sound economic policy and investment. After all, a sick population cannot work, spend or be productive.
You can read our full submission here: AMA Victoria State Budget Submission 2022.

Payroll tax and medical practices- update
In a previous update we brought to members' attention our advocacy regarding payroll tax and medical practices: Communications and Advocacy update: 24 March (amavic.com.au).
Australian Doctor has picked up the story and reported our concerns that imposing payroll tax in the manner countenanced by the Victorian State Revenue Office would necessitate many general practices abandoning bulk-billing and charging gap fees to Victorian patients in order to remain a sustainable and viable business, or perhaps force practices to close altogether.
Australian Doctor's article also includes an account from a member's practice targeted by the SRO at the height of COVID, and the consequences of such. As the practice owner details:
"We can't afford to renovate or buy anything. We now have no money set aside for updating anything, whether it be software or equipment."
AMA Victoria will continue advocating on this issue on behalf of members.
For the article (subscriber only): Fresh warning for GPs over payroll tax | Australian Doctor Group (ausdoc.com.au).
New Perinatal Mental Health Navigation Support Service
The Queen Elizabeth Centre (QEC) has asked us to draw GP members' attention to a new program, ForWhen, a national initiative in the perinatal mental health area for which QEC is providing the state-wide service in Victoria.
This service can be accessed by GPs needing further information to assist patients experiencing perinatal mental health issues and who are perhaps limited by time or role in assisting families with finding/linking into support.
More information can be found here, or at ForWhen | Mental health support for expecting and new parents (forwhenhelpline.org.au).
Members can also contact Sarah Ferguson, ForWhen Care Navigator, on 9549 2813 or at sarfer@qec.org.au.

Tags