Landmark win for junior doctors in wage theft case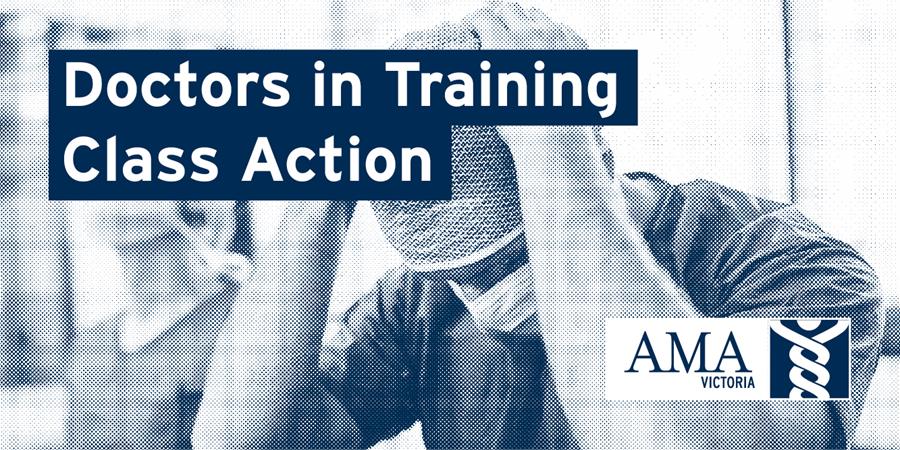 11 August 2023
AMA Victoria is calling on the Victorian Government to return to the negotiation table, after the Federal Court delivered its historic judgement today, finding in favour of a junior doctor in a class action against Peninsula Health for its underpayment of overtime.
With nine further class actions occurring against 15 health services across Australia for systemic and widespread underpayment of wages, AMA Victoria President, Dr Jill Tomlinson says this first judgement is a significant win for junior doctors.
"This victory is a clear turning point for us in our campaign to end dangerous working hours for junior doctors. This first judgement sends a very clear message. We urge the Victorian Government to return to the negotiation table to settle all actions and resolve unpaid overtime for all junior doctors once and for all, instead of insisting on taking this matter through the courts."
Thousands of junior doctors have registered in support of the class actions. Dr Tomlinson says the strength of these class actions is in the numbers.
"We urge the Victorian Government to focus on fixing the Victorian health system and the staffing crisis in our hospitals, rather than fight junior doctors in courts. We say to the Victorian Government, work with us to strengthen the Victorian health system and provide safer working conditions for junior doctors and safer healthcare for all patients. Structural change will only occur when hospitals are forced to acknowledge and reduce overtime. All we ask is that junior doctors employed in the Victorian health system be paid for the hours they work according to their fair entitlements, agreed to by their very own employers."
The 2021 AMA Victoria survey estimates junior doctors routinely work around 16 hours of overtime a week, most of it unpaid; with some doctors working up to 25 hours of overtime a week. Around 60 per cent of junior doctors have admitted to making a clinical error due to their excessive workload, exhaustion, and stress.
There are some 20,000 + junior doctors working in Victoria who it will be claimed are entitled to be paid for the unpaid overtime they worked over the past six years. This also includes consultants who were junior doctors in the previous six years.
The class actions are being led by a group of junior doctors, together with their representative body, the Victorian Branch of the Australian Salaried Medical Officers Federation (ASMOF). AMA Victoria is supporting the actions.
Doctors are claiming repayment for unrostered overtime as well as penalties against the hospitals for breaches of the Fair Work Act.
If you are or were a junior doctor at any time in the past six years, it's not too late to register your interest and say no to dangerous working hours and wage theft: www.doctorovertime.com.au