Leadership insight #4 / 2023: AMAV leadership development programs show a clear gender balance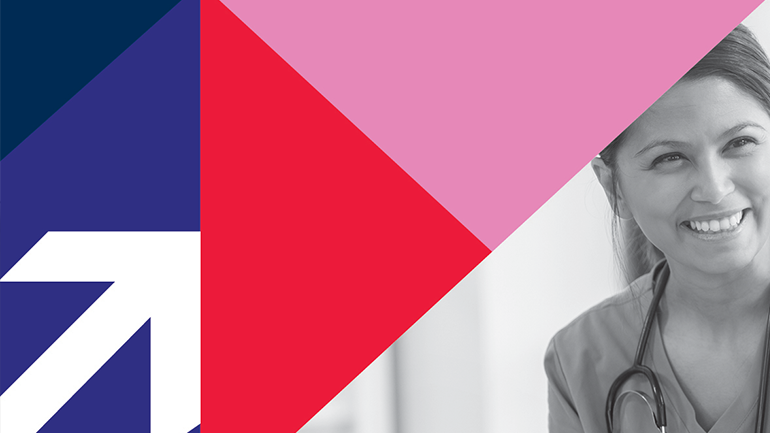 23 March 2023
After writing about data dashboards and the power of collecting specific data for your context, I thought I should 'walk the talk' and create a data dashboard for our Leadership development programs at AMA Victoria.
Our two main offerings are the professional development programs for emerging leaders and middle leaders, and the one-on-one individual coaching programs for emerging, middle and senior leaders.
Following up on the theme of gender equity, I wanted to know:
Who is enrolling in our programs? Are men and women enrolling in similar numbers or is there a difference? And does this differ by career stage? Here's what I found.
Note. The data used was which type of program the doctor enrolled in and their gender. The data is collapsed across the last three years.
Table 1: Total enrolment data by gender:
| | | | |
| --- | --- | --- | --- |
| Program type | Leadership level | Women | Men |
| All | All | 57% | 43% |
Overall, this shows that while slightly more women than men enrolled overall, the data show a very balanced picture re men and women in enrolling in the leadership professional development and coaching programs over 2020 to 2022.
Next, is there any difference between gender when we look at a) the type of program (Professional development/training program vs. coaching) or b) in the career stage of the doctor enrolling? The two tables below present the data for the professional development programs, of which there are two career levels – the Emerging Leader program and the Middle leader program (see Table 2) and then for the coaching programs for which there are three career levels – emerging, middle and senior leaders (see table 3).
Table 2: Professional development program enrolment by gender
| | | | |
| --- | --- | --- | --- |
| Program | Cohort | Women | Men |
| Emerging leader | AMA members | 58% | 42% |
| | Monash regional training hubs | 57% | 43% |
| Middle leader | AMA members | 50% | 50% |
| | total | 55% | 45% |
Note, the professional development programs are delivered via Workshops across 6-8 weeks.
Table 3: Leadership coaching program enrolment by gender
| | | | |
| --- | --- | --- | --- |
| Coaching program | | Women | Men |
| Emerging leader | DiT levels | 75% | 25% |
| Middle leader | Consultant level | 50% | 50% |
| Senior leader | Clinical Director / HOD | 60% | 40% |
| | total | 62% | 38% |
Note, the leadership coaching programs are 6 or 10 one-hour sessions of individual coaching.

What does the data tell us?
Again, we see a similar pattern to the overall pattern – there are slightly more women than men enrolled in both types of program, across all career stages. Furthermore, this pattern is most pronounced in the individual coaching programs, for emerging leader and senior leaders especially, where the ratio is two-thirds women across the program levels.

What can we say about these findings? And why might they be important?
Enrolment in these programs is voluntary and represents a significant investment of time and money. This enrolment data therefore captures – or is a proxy for – interest and investment; it does not reflect leadership role or ability. But I think it does suggest that there is no difference between genders in the interest in developing leadership effectiveness, or in investing resources into this endeavour.
This is potentially – hopefully! – interesting for employers out there. There is a healthy leadership pipeline out there, for both men and women, and this is seen across career stages.
This is a positive story for anyone interested in closing the gender gap in senior leadership positions in health.
Make sure to consider best practices in terms of job advertising, recruitment and selection, engagement and promotion in order to best capitalise on this strong interest form men and women alike.
See here for more information on the professional development programs and coaching programs in Leadership.

Dr Anna Clark (PhD)
Dr Anna Clark is AMAVs Leadership consultant, coach and educator, currently offering individual coaching for doctors and directing the AMA's professional development programs in leadership, the Emerging Leader Program and Middle Leader Program.


Tags