Life balance in Medicine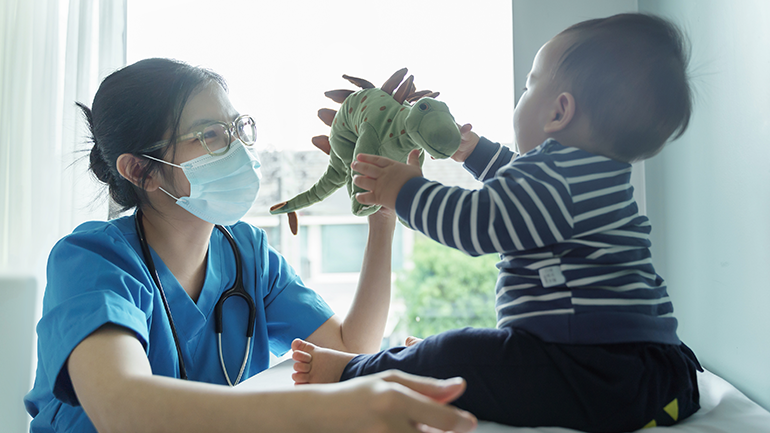 19 January 2022
"There is no such thing as work-life balance – it is all life. The balance has to be within you." – Sadhguru, yoga guru and proponent of spirituality
"Balance is not better time management but better boundary management. Balance means making choices and enjoying those choices." – Betsy Jacobson, actress and author
"There is no such thing as work-life balance. Everything worth fighting for unbalances your life." – Alain de Botton, philosopher and author

There are many quotes about balance in life, including work-life balance, and it is a topic which frequently comes up in doctor wellbeing discussions. Medical parents talk about the juggle of career and family. It is a long road to fellowship balancing study, work and often family too. Long working hours are standard for many doctors. Doctors in regional Australia can be constantly on-call. CME requirements continue until retirement.
At present, many doctors and other healthcare workers, will not be experiencing a sense of balance in life due to the high rate of COVID-19 infection in the community. Many are feeling exhausted, and some are experiencing burnout.
At all times doctors face red tape, documentation, government requirements, paperwork, accreditation and defensive practices; none of which provide any personal satisfaction or gratitude from patients.
The counter side to this is the fulfilment that medicine provides. The dedication to patient care driven by a deep compassion. Research and continued education provide stimulation. Developing new approaches to managing a condition or a new treatment which improves quality of life are intensely satisfying. Sharing the joy of a new life or ensuring that the end of life is peaceful provide the reward of a deep sense of human connection. Lifelong patient relationships which may be over three or more generations of families bring trust and gratitude.
Medicine also provides a sense of belonging and a collegiality which continues outside the workplace. There is a mutual understanding about the nature of being a doctor. Friendships from medical school can be lifelong as can bonds formed in early career. There are lots of in-jokes in medicine and often a dark sense of humour. This can help to sustain doctors during difficult times.
All doctors have lives and interests outside medicine and these will wax and wane at different stages of life and career. The right balance will vary across a lifetime. There is no magic formula. It can be helpful to read how others have achieved balance or to participate in a coaching process. The right balance for you is possible and will be unique.

Kay Dunkley
AMA Victoria Coordinator of Doctor Wellbeing
Resources
Tags