Mandatory vaccination in medical practices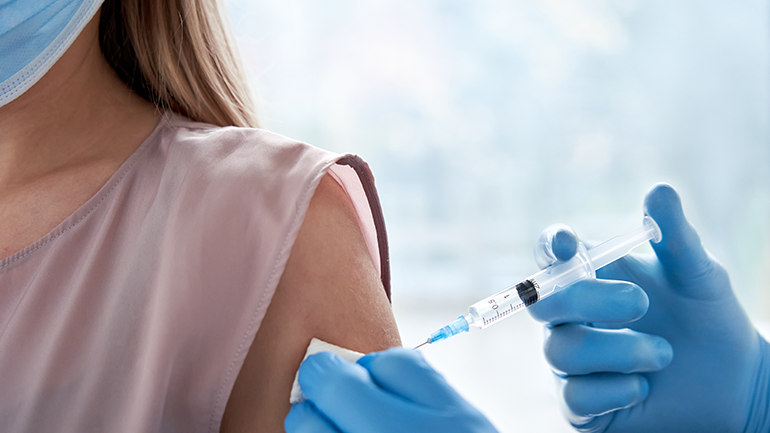 3 November 2022
Under Victorian Government Pandemic (Workplace) Orders, between 15 December 2021 and 12 October 2022 it was mandatory for all workers in General Practices and in Specialists rooms and clinics in Victoria to be fully vaccinated for Covid 19. From 13 October 2022 the Pandemic (Workplace) Order was revoked, and partially replaced by Directions made by the Secretary of Department of Health under section 105A(1) of the Health Services Act 1988 (Vic). The power of the Secretary to issue directions is limited to "Health Service Establishments" as defined under the Act.
General Practices and Specialists' rooms and clinics are not included in that definition, and the Secretary's Direction does not apply to those settings. There is no longer a Government mandate that workers in those settings must be vaccinated for Covid. It is now a matter for each practice to decide their own policy and procedure.
Can an employer in a medical practice impose a mandatory vaccination requirement on employees? In a number of legal cases employees have unsuccessfully challenged dismissal for failure to comply with mandatory vaccination requirements. Many of them were cases where the employer was doing no more than complying with Government directions. Early in the pandemic where Government directions were not a factor, and in some settings where the Government directions did not apply, courts and tribunals upheld dismissal where the mandatory vaccination direction was held to be a lawful and reasonable direction given to the employee by the employer.
In general, an employer can give direction to its employees, and employees must comply with directions, if they are lawful and reasonable. In the absence of Government orders, employers face possible legal risks in imposing a mandatory requirement that employees are vaccinated against COVID-19, if the requirement is found not to be a lawful and reasonable direction.
Whether a direction by a medical practice to its employees to be vaccinated will be reasonable will depend on a number of factors. Factors that weigh in favour of a direction being reasonable include:
Medical practices (as is the case with any employer) have a statutory and common law obligation to ensure the health, safety and welfare of their employees and others who attend their workplace, to the extent that it is reasonably practicable to do so.
Medical practitioners owe a duty of care to their patients, and may therefore also be exposed to the risk of a negligence action in the event that a patient contracted COVID-19 through contact with an infected member of practice staff and the medical practitioner did not discharge that duty of care.
Employees of medical practices will generally be required to have close contact with at-risk patients who may be vulnerable to the health impacts of COVID-19.
Vaccination has been shown to be moderately to highly effective in reducing COVID-19 infectivity, by preventing infection and through reducing viral shedding.
Medical practices are in most cases an essential service that needs to continue to operate for the public good regardless of lockdowns or community spread of disease.
The Fair Work Ombudsman provided a guidance in 2021 on mandatory vaccination in workplaces. In most cases, employees of medical practices would fall under the FWO's definition of Tier 2 work, which is where employees are required to have close contact with people who are particularly vulnerable to the health impacts of COVID-19. In the case of Tier 2 employees an employer's direction to employees to provide proof of COVID-19 vaccination is more likely to be reasonable, given the increased risk of employees giving coronavirus to a person who is particularly vulnerable to the health impacts of coronavirus.
In Victoria, the Directions made by the Secretary of Department of Health require mandatory vaccination of workers in residential aged care facilities. Unless an exception applies, workers could include medical practitioners who attend residential aged care facilities to provide care to residents. A direction by an employer to a medical practitioner who attends a residential aged care facility to be vaccinated is likely to be a lawful and reasonable direction.
In Jovcic and Anor v Coopers Brewery Limited the Fair Work Commission (FWC) concluded that it was reasonable for the employer to rely on ATAGI's advice in developing and implementing its mandatory vaccination policy. The employer had some immunocompromised workers and the FWC concluded that even if the vaccines only modestly reduced the risk to the lives of those workers, that would weigh in favour of a decision to implement the policy. The policy constituted a lawful and reasonable direction, and non-compliance with it was a valid reason for dismissal.
In the same case the FWC accepted that the employees had genuine religious grounds for not wanting to be vaccinated but did not consider it harsh, unjust or unreasonable of the employer to require them to comply with the policy or to dismiss them when they refused to do so.
In Glover v Ozcare the employer, an aged and disability care provider, made influenza vaccination an inherent requirement for all employees, volunteers and students in aged care facilities and community care programs. The FWC held that the employer's direction that all client-facing employees receive an influenza vaccination, without any exceptions, was lawful and reasonable, and non-compliance was a valid reason for dismissal.
In CFMEU and Ors v BHP Coal Pty Ltd t/a BHP Billiton Mitsubishi Alliance/BMA and Ors the employers introduced a "site access requirement" that employees must provide evidence of vaccination against COVID-19 as a condition of entry to Queensland coal mines and sites. The FWC stated that the requirement was a lawful and reasonable direction having regard to the Privacy Act 1988 (Cth) and the right to bodily integrity.

Possible legal risks
The legal risks an employer could face in implementing a mandatory vaccination policy for existing employees include:
Discrimination action, possibly based on alleged unlawful discrimination on the basis of an attribute, such as disability, or political or religious belief or activity.
Unfair dismissal action in the FWC, alleging that refusal to comply with a requirement to be vaccinated is not a valid reason for termination.
General protections action in the FWC, based on alleged unlawful discrimination.
Breach of contract claim, based on the employer's unilateral variation of the terms of the contract of employment.
The defences to discrimination and unfair dismissal claims that tribunals have accepted are where employers can establish that vaccination is a lawful and reasonable direction, or being vaccinated is an inherent requirement of the job.
The Commonwealth Privacy Commissioner has suggested that employers may contravene the Privacy Act 1988 (Cth) by requiring employees to disclose their vaccination status. In the practical application of a vaccination policy an employee may choose not to consent to disclosing their vaccination status, in which case it may be that disclosure cannot be required, and it would be necessary to treat them as though they are unvaccinated. This may have consequences for the way the employees do their work or for their ongoing employment.
There may also be a risk that employers could be exposed to a workers' compensation claim, given the apparent links between vaccinations and serious blood clotting disorders and cardiac disorders with some vaccines. If an employee suffered from a side effect of vaccination, and there was a clear link between the vaccination and their employment, such as their employer encouraging, inducing or requiring them to be vaccinated, the employee may succeed in a worker's compensation claim or a common law claim (based on fault if a mandatory vaccination was not warranted) against the employer. Workers compensation agencies report a number of claims for compensation related to reaction to vaccine. Similarly, an employee who contracts the COVID-19 virus in connection with work may also succeed in a workers' compensation or a common law claim against the employer.

Practical implementation of a mandatory vaccination policy
Accepting that a mandatory COVID-19 vaccination policy could constitute a lawful and reasonable direction to employees in a medical practice, there is a number of practical and legal considerations in the implementation of a policy.

The policy
It is recommended that the direction be principally set out in a workplace policy, and supported by appropriate clauses in contracts of employment. Compliance with a workplace policy can be the subject of a lawful and reasonable direction, with which an employee must comply. The policy may need to change over time, for example to accommodate a requirement for booster doses, if indicated, and there would be scope to amend a workplace policy to deal with changing current circumstances.
An effective policy would cover:
any requirement of mandatory vaccination
proof of vaccination
privacy issues
exceptions
applicable processes, including requests for exemption.

Consultation
The Awards that cover employees of medical practices oblige employers to consult with employees when an employer makes a definite decision to make major changes in production, program, organisation, structure or technology that are likely to have significant effects on employees. "Significant effects" is defined to include termination of employment. It would be very unwise to implement a mandatory vaccination policy which could ultimately lead to termination of employment without undertaking a process of consultation.

Testing the reasonableness of the direction
A defence to a possible unlawful discrimination claim would be that vaccination is an inherent requirement of the employee's role for which there are no reasonable adjustments in the circumstances. Similarly, if implementation of a policy led to termination of employment, a defence would be that non-compliance with a vaccination policy is a valid reason for termination.
If those defences are to be available, genuine consideration would need to be given to whether the risk of an infected employee infecting a vulnerable patient or co-worker could be eliminated by alternative measures such as subjecting the employee to regular testing; requiring the employee to wear a mask such as an N95 mask at all times in the workplace; effective social distancing, or whether they can work remotely or with telehealth arrangements.

Where an employee refuses to comply
There may be numerous reasons why an employee could refuse a vaccination. Each instance of refusal should be managed on a case by case basis.
The employer should ask the employee for their reason for refusal and be prepared to discuss the reason with them. Where mandatory vaccination is a reasonable direction, it should also be reasonable to require an employee to provide reasons for their refusal to comply, and any evidence which supports that reason.
If an employee believes that there is a medical reason for them not to be required to be vaccinated they can be assessed by a general practitioner, who is able to provide a medical report on the validity of their concerns.
Disability, religious or political beliefs are included in the protected attributes under anti–discrimination legislation and may be a proper basis for refusal.
In cases of refusal, it would be important to consider whether the alternatives to vaccination (subjecting the employee to regular testing; requiring the employee to wear a mask such as an N95 mask at all times in the workplace; effective social distancing, or whether they can work remotely or with telehealth arrangements) would be effective in providing vulnerable patients with protection.
Because individual employee and practice circumstances will be different in each case, legal advice should be obtained when managing instances of refusal to comply.


DISCLAIMER: The above is not intended to be, and should not be taken to be, legal advice. It is intended only to provide a general summary of the major considerations that would need to be taken into account, and is not intended to be comprehensive. Specific legal advice should be sought in particular cases.
Tags