Medical Board of Australia v AEB: The risks of providing treatment to family members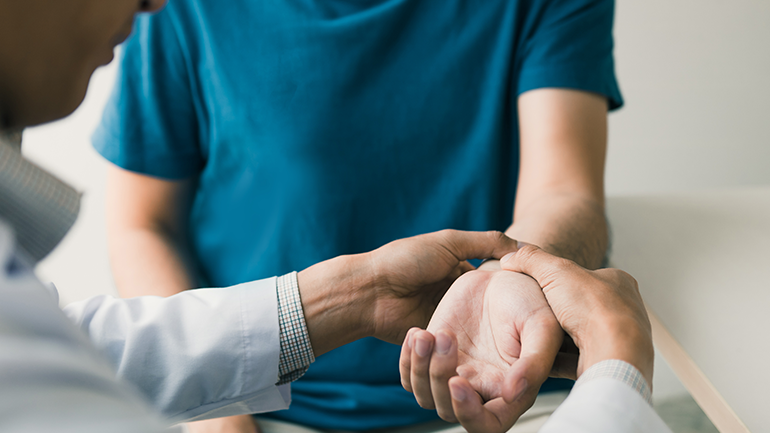 4 October 2023
The recent decision in Medical Board of Australia v AEB (Review and Regulation) [2023] VCAT 674 (AEB) brings to light the adverse consequences of a medical practitioner providing treatment to their own family members. This case serves as a reminder that, where possible, medical practitioners should refrain from providing medical treatment to relatives or close friends. To do so places the relative or close friend at risk of substandard treatment and may also lead to quite dire legal consequences for the medical practitioner.
The case
AEB concerned allegations made against AEB (a pseudonym), general practitioner, by the Medical Board of Australia (the Board). The allegations concerned medical treatment provided by AEB to her father, mother, grandfather, ex-husband and two sons. The Tribunal found this treatment to be contrary to the standards and codes of conduct for registered medical practitioners.
The Board's Good Medical Practice Code of Conduct for Australian Doctors (the Code) states that "where possible" medical practitioners should avoid providing medical care to relatives or close friends due to a potential "lack of objectivity, possible discontinuity of care, and risks to the patient and doctor."[1] As such, while it is common for a doctor to play a purely advisory role in their family members' health, relatives of doctors should always consult with their own independent health practitioners. Only in cases of emergency or where no other medical care is available should a medical practitioner treat their own family member.
The Tribunal found that AEB's ongoing treatment of her father was avoidable and fell substantially below the expectations of the Code. The Tribunal also commented upon AEB's prescription of pethidine, a Schedule 8 Poison, to her father for a continuous period greater than eight weeks without obtaining a permit as required by the Drugs, Poisons and Controlled Substances Act 1981 (Vic). The Tribunal considered that in doing so, AEB had failed to consider the risk of addiction or harm which may result from long-term use of pethidine.
The Tribunal also found that AEB's ongoing treatment of her mother and grandfather fell substantially below the applicable standards. This treatment included management of long-term chronic medical conditions, referrals to specialists and the prescribing of medication. Finally, the Tribunal found that AEB's treatment of her ex-husband and sons fell below the standard reasonably expected of a practitioner. However, as it did not appear that AEB was the usual treating practitioner for her ex-husband and sons, this treatment did not fall substantially below the standard expected.
Overall, AEB was found to have engaged in both professional misconduct and unprofessional conduct within the meaning of the Health Practitioner Regulation National Law (Victoria) Act 2009. Although AEB argued that she was "profoundly affected" by the criticisms and demands made by her parents and grandparents and felt obliged to provide medical care to them, the Tribunal found that this "intergenerational coercive control", or domestic violence, was already factored into the Board's decision to seek only a nine month period of suspension.
As a result, AEB was reprimanded and her registration as a medical practitioner was suspended for six months with conditions imposed on her registration upon her return to practice.
Key takeaways
In its judgment, the Tribunal made reference to a number of other cases dealing with the treatment of family members. These include Medical Board of Australia v Sutton[2], which concerned the prescription of Schedule 4 drugs to a close family member as well as Medical Board of Australia v Sevdalis[3], which involved the treatment of two family members, including the prescription of Schedule 8 drugs. These cases respectively resulted in the disqualification (Sutton) and suspension and reprimand of the practitioners involved.
A common thread in these cases was the discussion of the possibility of a conflict of interest where a medical practitioner treats an individual with whom they have a close family or personal relationship. This conflict may result from pressure from family members to provide treatment in a certain way or a reluctance by the doctor to ask sensitive or personal questions of their relatives. The risk of conflicts of interest is particularly high where the medical practitioner is prescribing drugs of dependence to family members, as the objectivity that should be applied may not be present. In doing so, the medical practitioner is ultimately placing their own family member at risk.
In circumstances where it is unavoidable to provide treatment to a family member – such as in isolated or rural areas – it is best practice to refer to an objective treater as soon as possible and maintain excellent records which demonstrate an objective assessment of the patient's needs and treatment. Similarly, in the case of an emergency, a treating practitioner may provide care to a family member, however this treatment should be documented and the patient should be referred to an alternative practitioner as soon as practicable.
Overall, the case of AEB is indicative of the dangers associated with the medical treatment of family and close friends. It is imperative that, where possible, family members of doctors always consult with an independent health practitioner in order to ensure impartial and objective treatment.
Authors: Mia Campbell, Special Counsel and Estelle Sutherland, Paralegal