Volunteer to improve health literacy for communities from migrant, refugee and asylum seeker backgrounds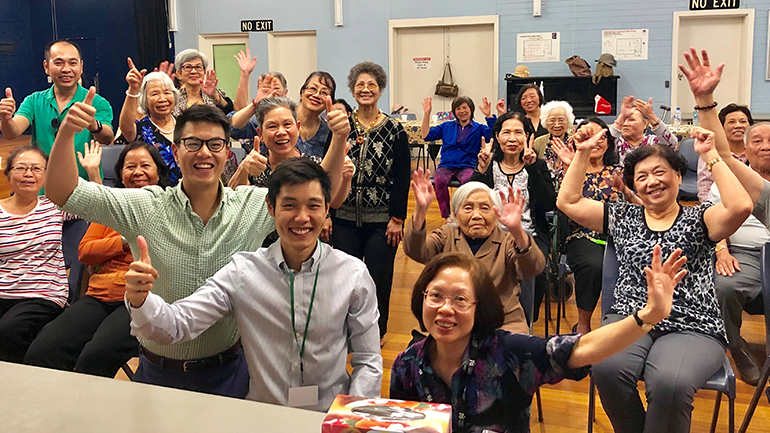 16 February 2022
The Water Well Project is currently seeking new healthcare professionals to join its volunteer team to assist in facilitating health education sessions.
The Water Well Project is an award-winning health promotion charity that was founded by paediatric infectious diseases physician, Dr Linny Kimly Phuong over 10 years ago. The Project's purpose is to promote good health and wellbeing to communities from migrant, refugee and asylum seeker backgrounds by increasing their health literacy.
"This is done by providing free and interactive health education sessions facilitated by volunteer healthcare professionals working in partnership alongside community organisations", Dr Phuong said.
Since inception in 2011, The Water Well Project has facilitated over 1000 interactive health education sessions reaching over 15,000 individuals, with flow-on effects to their families and communities.
Volunteers come from a variety of healthcare backgrounds including doctors, nurses, midwives, physiotherapists, pharmacists, paramedics and other allied healthcare professionals. After completing the induction, volunteers can sign-up to facilitate one-hour sessions when it best suits them. Volunteers are supported with session plans and a buddy volunteer for the session. Participation as a volunteer promotes interdisciplinary learning and also allows volunteers to improve their public speaking, as well as skills in working with culturally and linguistically diverse (CALD) communities and professional interpreters.
As articulated by one of The Water Well Project volunteers, "The Water Well Project is a beautiful example of upstream thinking that is helping marginalised people achieve their full health potential in a practical and tangible way. It has improved the way I communicate with all patients and provided insights into particular cultural and ethnic groups, which helps me provide more holistic care."

Register for The Water Well Project's upcoming induction for new volunteers:
Date: Thursday 3 March 2022
Time: 6:30 – 8:30pm
Location: Online, via zoom
Sign up online: www.thewaterwellproject.org/events/online-induction-mar-2022/