WorkSafe project- manual handling and mental injury in public hospitals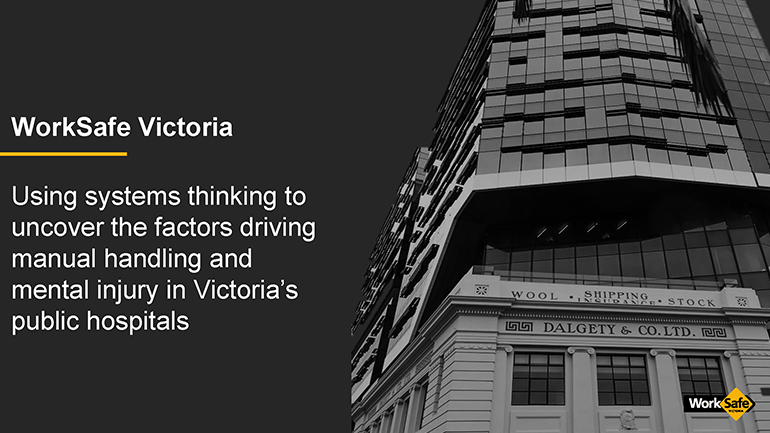 6 October 2022
AMA Victoria is part of a working party of unions, professional associations, and industry groups working with WorkSafe Victoria to undertake research into the drivers behind two of the health industries' biggest workplace injuries – manual handling and mental health. The intent is to capture information from staff, including medical practitioners, working in key areas (maternity, theatre, general medicine, neurology, rehabilitation, ICU, and ED) across metro, regional, and rural Victorian public hospitals and use it to drive industry change from a work health and safety perspective.
The first component of this research is being conducted via an online survey, which can be found here. Please note that the survey closes on 31 October 2022.
Following this, two industry workshops (one on manual handling and one on mental injury) will be scheduled for November. We will keep members updated on when the dates for these two workshops have been finalised.
Members are strongly encouraged to participate in this research to ensure we have responses that are specific to doctors and their particular work issues. The results of this project will help inform future work, as well as influence recommendations to the industry to improve outcomes for healthcare workers.
We recognise that taking the time to participate in this research will represent an additional time burden for our members. For assistance with time release to participate, or for further information, please contact AMA Victoria Workplace Relations Adviser Gina Moore at ginam@amavic.com.au.

Further resources:
Tags