The 2021 Hospital Health Check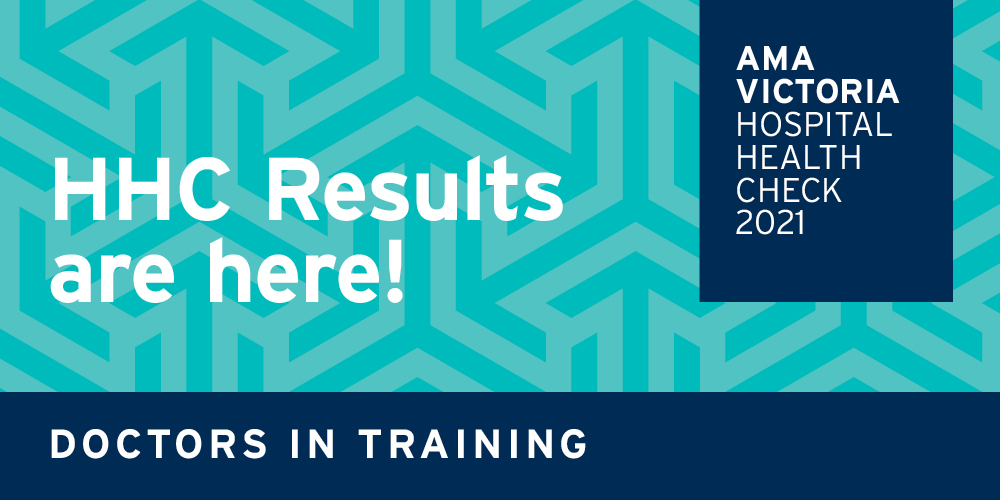 The 2021 Hospital Health Check
The Hospital Health Check quantifies issues experienced by Victorian trainees working in the public hospital system. The survey helps AMA Victoria identify workplace and cultural issues within public hospitals across the state. It also provides a way for AMA Victoria to monitor progress and improvements made by health services.
AMA Victoria sends report cards to each health service and requests written responses as to actions they are taking to make improvements. These responses are shared with members.
View the 2021 Hospital Health Check Report
Urgent Solutions Needed
AMA Victoria is calling on Victorian health services to ensure adequate staffing and rostering, and to build in regular consultation with their frontline doctors in training, to ensure the safety of their patients and staff. Essential to the required measures will be acknowledging and removing practices which obstruct the accurate documentation and claiming of un-rostered overtime, as well as taking into account leave and training requirements.
Doctor-in-Training Class Action
Doctors-in-training across Victoria have come together to file class actions against the state's health services for systemic and widespread underpayment of wages.
If you are, or have been, a doctor-in-training in Victoria at any time since January 2015, please register to stay informed. All information received will be kept confidential.
Please, join with us in this push for reform. Register to stay informed here:
https://gordonlegal.com.au/services/class-actions/victorian-doctors-class-action/
Any queries can also be directed to AMA Victoria's Workplace Relations team on (03) 9280 8722 or email amavic@amavic.com.au.
Tags